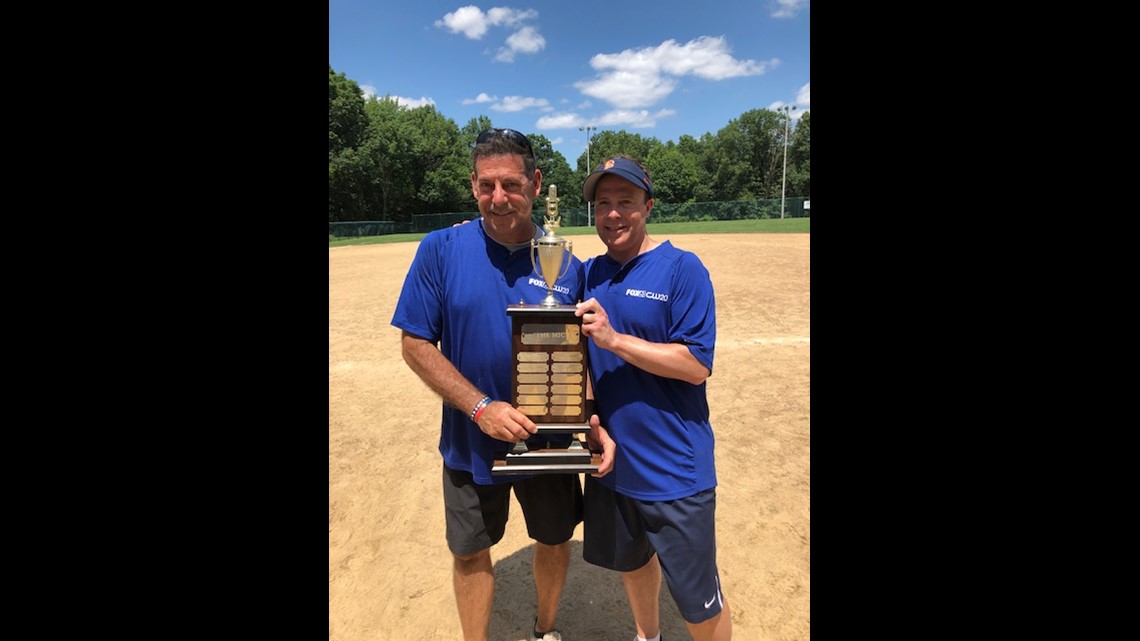 WETHERSFIELD — FOX61 won the annual softball tournament held at Mill Woods Park Saturday afternoon.
This year, FOX61 beat WVIT 17-10 to secure the trophy.
WTNH won last year and FOX61 won in 2016 and 2015.
The event is held every year to raise money for charity. The games took place at Mill Woods Park in Wethersfield. Reporters, anchors, meteorologists, photographers, engineers, editors, managers, directors and production staff were on hand to play.