Mourners lined up late in the morning outside a temple for a visitation and funeral for brothers Cecil and David Rosenthal, who were among the 11 worshippers killed Saturday when a gunman stormed the Tree of Life synagogue in the close-knit community of Squirrel Hill.
A long line also formed outside Pittsburgh's Jewish Community Center ahead of the funeral late Tuesday morning for Dr. Jerry Rabinowitz. Mourners have been remembering him for his skill in medicine and his compassionate care.
"He's so big. I mean, he's a little guy, and he's bigger than life," Jean Clickner told CNN's Anderson Cooper. "Everyone knows him (in this city). Everyone's been touched by him.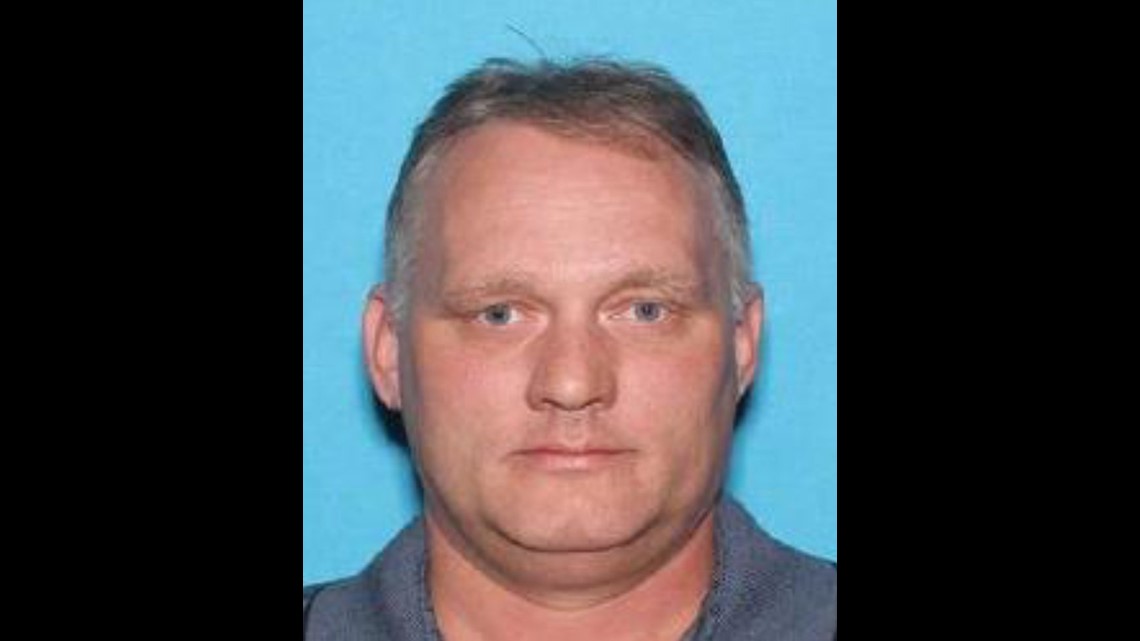 "Anything you wanted done, Jerry was there to do it. (He) always helped out."
Clickner said she had seen his spiritual growth over two decades.
"He wanted to learn," she said.
At the funeral for the Rosenthal brothers, mourners packed the nearby Rodef Shalom Congregation.
Among those paying respects at visitation before the service began were current and past players of the Pittsburgh Steelers as well as team owners. More than 100 people from the Steelers' family were there.
The service featured a eulogy delivered by a Rosenthal sister and her husband. During the eulogy, the relatives described David and Cecil as "innocent, pure souls" and "gentle giants" with no ill will.
They loved their synagogue and loved spending time at the Jewish Community Center. The Rosenthal brothers had mental disabilities and could neither read nor write, but were remembered as being quick to crack jokes.
Trumps lay rocks and roses at synagogue
The services came hours before a visit from President Donald Trump, who traveled Tuesday afternoon to Pittsburgh with members of his family despite a request from the city's mayor to hold off.
The President visited Pittsburgh with first lady Melania Trump, and daughter Ivanka Trump and son-in-law Jared Kushner, who are Jewish. Treasury Secretary Steven Mnuchin also made the trip.
The President went to the synagogue, where he was greeted by Rabbi Jeffrey Myers and Ron Dermer, Israel's ambassador to the United States.
The President and first lady lit a candle for the 11 victims inside the vestibule.
The Trumps came back outside and placed stones — a traditional custom in Judaism — from the White House and white roses at each of the stars for the victims.
Though protesters could not be seen by people at the synagogue, several thousand demonstrators were marching nearby and could be heard.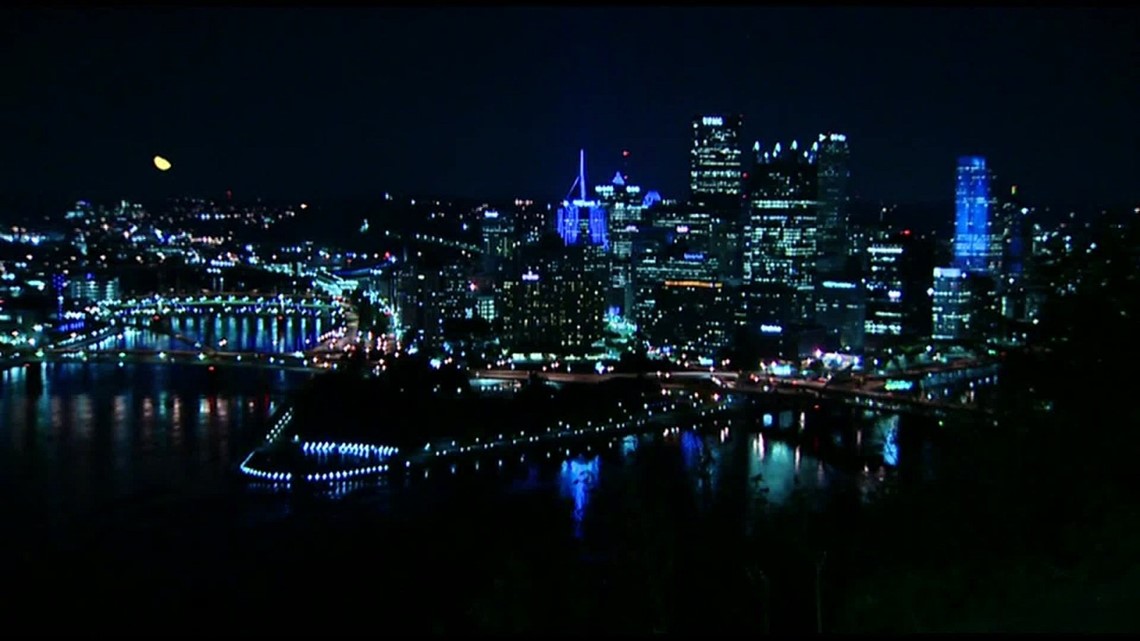 'We are not going anywhere'
Eleven people died and six were injured when a gunman opened fire in the synagogue as three congregations gathered to celebrate Shabbat services. Robert Bowers, whom authorities believe acted alone, faces 29 federal charges, some of which are punishable by death.
The shooting has struck at the heart of Pittsburgh's historically Jewish Squirrel Hill neighborhood and reverberated across the nation as people have banded together to comfort one another and stare down hatred.
Online, mourners have rallied behind the hashtag #strongerthanhate.
Myers, who was leading a service at the Tree of Life when the shooting began, said his congregants would be unbowed.
"We are Tree of Life and, as I said before to many, you can cut off some of the branches from our tree, but Tree of Life has been in Pittsburgh for 154 years. We're not going anywhere," he said Monday on CNN's "New Day." "We will be back stronger and better than ever."
President's visit met with reservation
The trip has been criticized in some circles — and a number of local and national officials declined to appear with the President.
The White House did not say with whom the President will meet. One official described the visit as "understated."
The visit will include a stop at the University of Pittsburgh Medical Center, which treated some of the shooting victims, UPMC spokesman Paul Wood said.
Trump wanted to show support in the aftermath of the shooting, White House press secretary Sarah Sanders said.
But Jewish activists in Pittsburgh told the President in an open letter that his words and policies over the past three years "have emboldened a growing white nationalist movement," and that he is not welcome until he "fully (denounces) white nationalism."
Pittsburgh Mayor Bill Peduto and Allegheny County Executive Rich Fitzgerald, both Democrats, have indicated they will not meet with Trump, a Republican, during his visit.
Asked Tuesday whether Peduto would appear with Trump, spokesman Tim McNulty said: "No. His (Peduto's) focus is on the families."
Fitzgerald said that although he wouldn't meet Tuesday with Trump, "if the President wishes to come next week, or the next, that's something we can look at."
Pennsylvania's US senators also were not planning to join Trump in Pittsburgh. Sen. Pat Toomey, a Republican, was invited to join the President but declined, according to a spokesman, citing previous commitments in another part of the state. Democratic Sen. Bob Casey was not invited by the White House, according to his communications director. Casey will attend a vigil for the victims in southeastern Pennsylvania.
Former Tree of Life Rabbi Chuck Diamond told CNN's Don Lemon he would rather have the President visit later.
"I would just ask the President please, please, if it's not too late, put it off a week," Diamond said. "Any president that would come in, any president would be a distraction.
"And President Trump, he's so divisive and there's such strong feelings on all sides, it will be a distraction," he said. "And that upsets me the most because the focus has to be on the victims and has to be on comforting the family and also the city. The city needs time to grieve."
Myers, the rabbi at Tree of Life, said Monday that "the President of the United States is always welcome."
"I'm a citizen. He's my president. He is certainly welcome," he said, when asked if he wanted Trump to come to Pittsburgh.
On Tuesday, Myers said his words prompted a swift backlash, including emails that "contain hate."
"It just continues in this vicious cycle: Hate, promulgating more hate, promulgating more hate," he said. "And that's just not the solution. We need to be better than this. We can be better than this."
Pro athletes and ordinary people extend support
Support for those directly impacted has swelled in the massacre's wake. An online fundraiser for the synagogue had raised $825,000 toward its $1 million goal by Tuesday morning.
Sports fans will share a moment of silence for the victims Tuesday when the Pittsburgh Penguins take on the New York Islanders at the PPG Paints Arena. The hockey team will also wear "Stronger Than Hate" patches on their uniforms and hold a collection at the game to benefit victims and victims' families.
Outreach efforts also have extended to first responders. Those injured in the shooting include police officers, two of whom remain hospitalized.
Suspected shooter could face death penalty
He faces at least 29 federal charges, including 11 counts of obstruction of exercise of religious beliefs resulting in death, plus 11 counts of using a firearm to commit murder. A conviction on any could be punishable by death, US Attorney Scott Brady of the Western District of Pennsylvania said.
Brady has initiated the process to seek the death penalty, though Attorney General Jeff Sessions must ultimately give the OK to pursue it, the Justice Department said.
Bowers was detained without bond. His next court date is Thursday.