SALEM -- With football season upon us, there is a husband and wife team in Salem looking to make it to your tailgate party, and it's all about the special sauce.
Aaron and Liz Syman, who own the 10-acre Syman's Farm, make a tomato based, honey-habanero concoction--or specialty BBQ sauce--called "Swanky Sauce."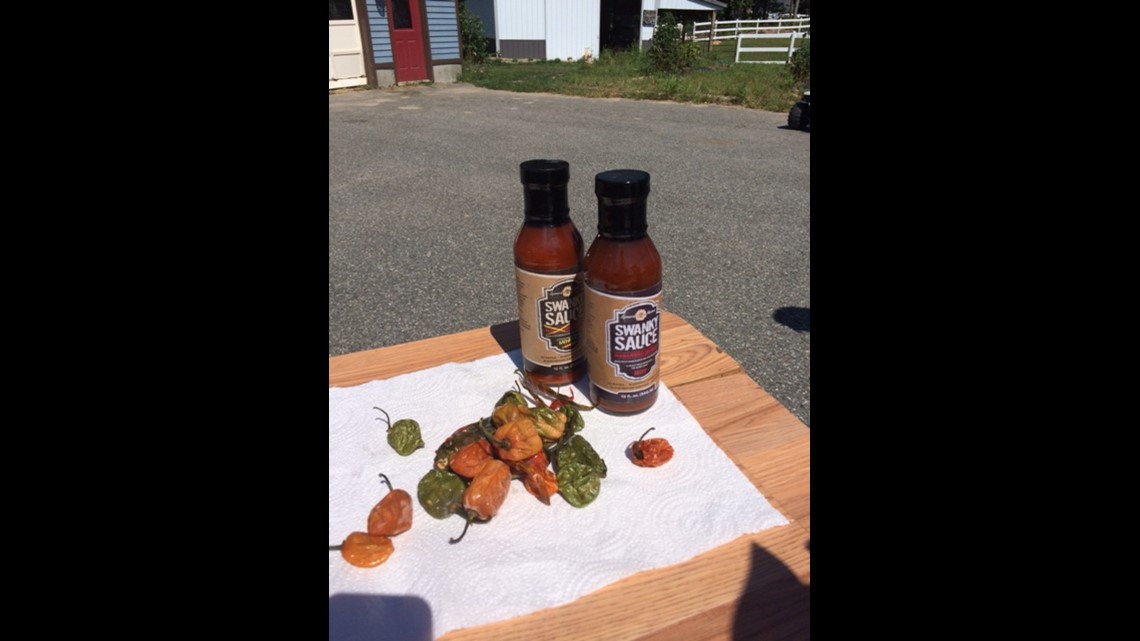 Earlier this month, the Syman's entered Swanky Sauce in "The Saucekers," a barbecue sauce competition based in Boston.
"The Saucekers is the Oscars for BBQ sauce," Aaron joked.
And Swanky Sauce ended up taking top honors at the competition!
"They rate you scoring from zero to 100," he noted. "We scored a 93.5."
Liz Syman added, "We never thought it would catch on just six months into real production and that we would have so much success with it."
Aaron Syman, who is a tech consultant by day, said he usually spends the hours of 7 p.m. to 2 a.m. devoted to the sauce. "It's a passion."
Want more info on Swanky Sauce and where to get it? Click here.