MERIDEN-- Girl power in Meriden today where girl scouts learned about different trades and career options available after high school.
"All of the building trades in CT are here presenting and giving the girls opportunity and exposure to construction," says Amy Blackwood of Building Pathways CT.
At the Local 777 in Meriden, Girl Scouts tried their hand in electric, carpentry, metal cutting and other trades.
"We have in construction 3.2 percent women and we need to have more. We've had 3.2 percent women for 30 years," says Blackwood.
Usually the trades program event is reserved for the Boy Scouts. This is the first year that the girl scouts are the ones that get to come in and play with fire.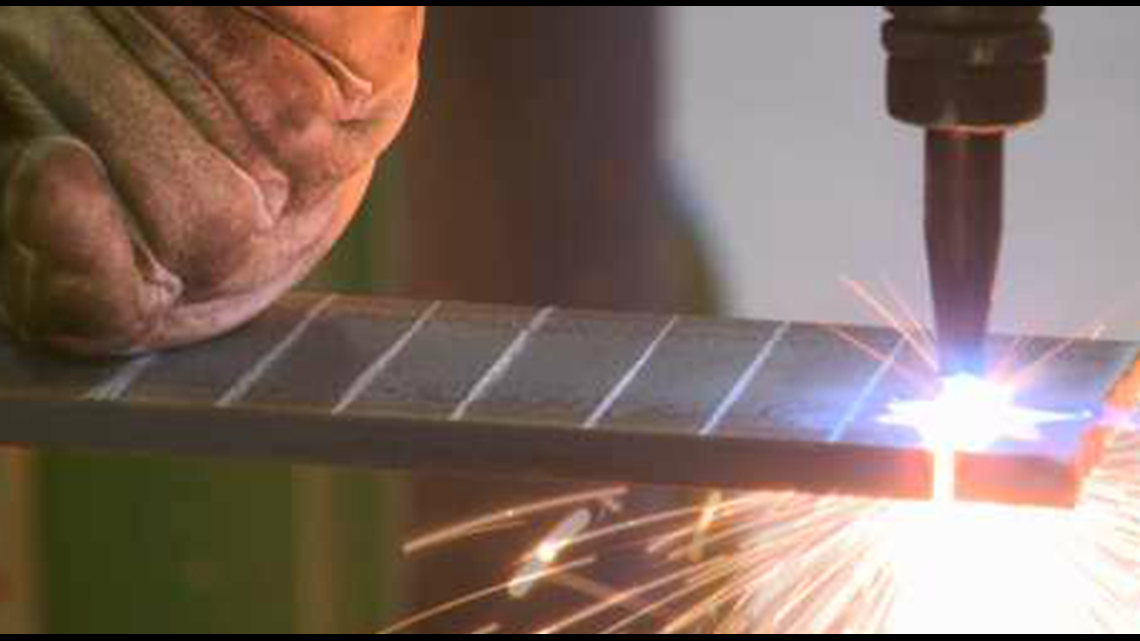 For the experience that they can't get hands-on, they go virtual. A trailer out back has a crane simulator. Users can pick up and move objects as you would on a real crane. It's a fun, new experience that organizers hope will get more women motivated to learn a trade.
"There's definitely a shortage and really there's nothing in the trades that a female can't do that a male can do," says Paul Costello, the apprenticeship director.