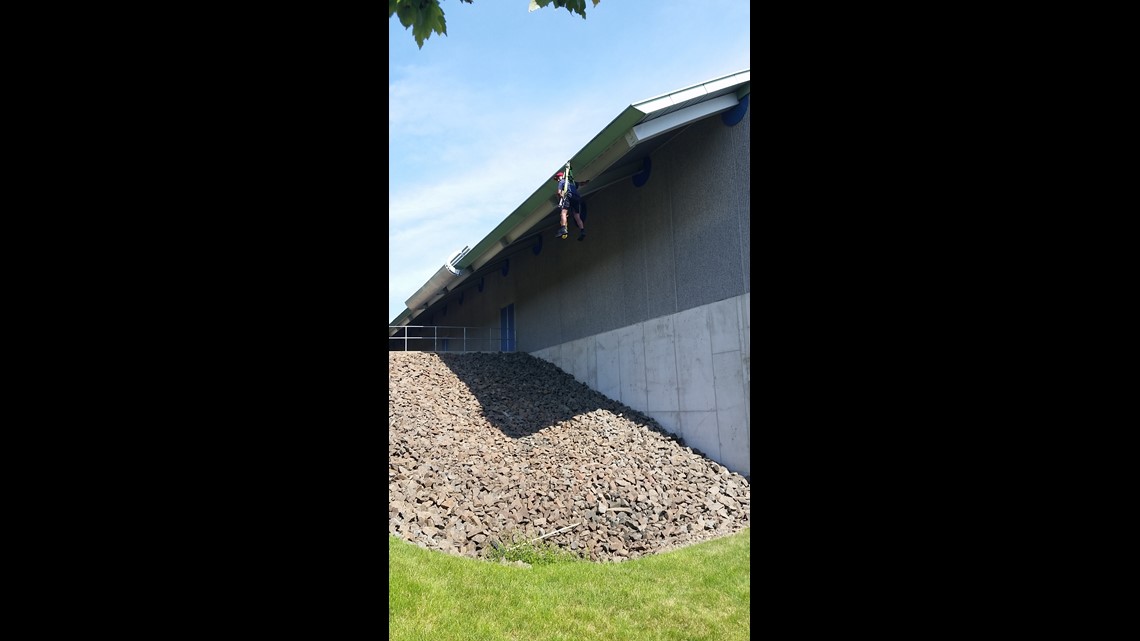 HAMDEN–The fire department in Hamden made a big rescue on Thursday after someone fell off the edge of a local sports complex.
A construction team called CSC Hood & Duct Company was hired to clean the roof of the sports complex arena at Quinnipiac University's York Hill campus. However, when a 57-year-old was doing the work he slipped on his safety rope and slid about 20 feet, eventually falling off the edge of the domed metal roof.
The victim was hanging about 35 feet over drainage rocks, but was thankfully wearing a harness and able to hang tight while waiting for the firefighters.
The technical rescue team arrived around 3 p.m., and the save was a success; no one was injured during the incident.
The employee said he had done this type of work for 14 years and this was his first accident.