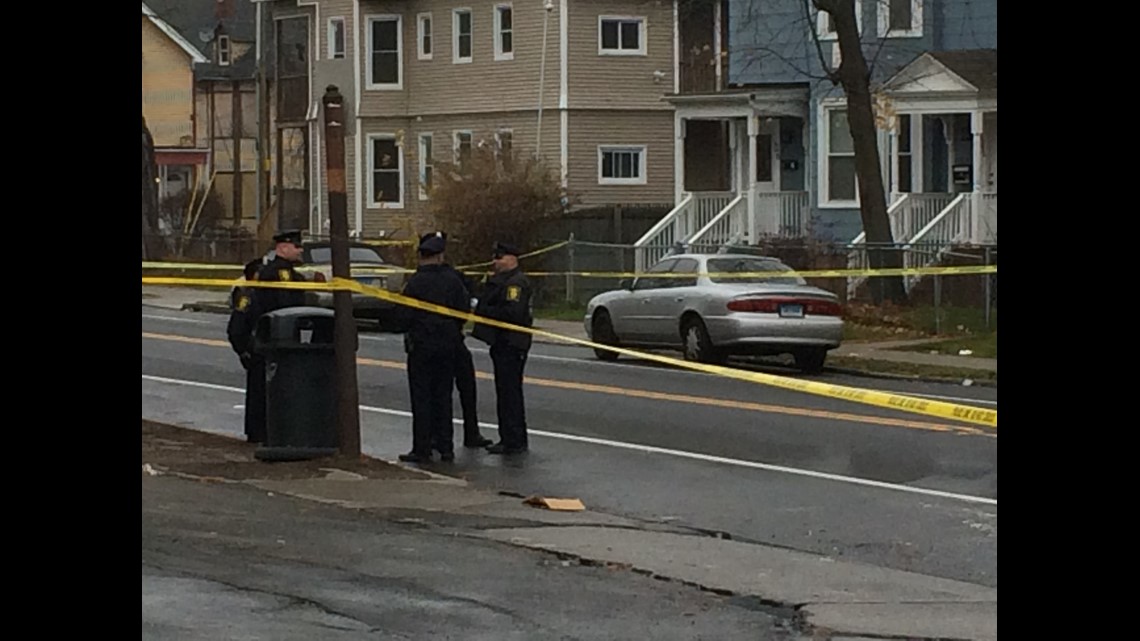 The shooting happened around 11 a.m. Police found Jaime Rivera, 27 of South Whitney Street in Hartford, slumped over in the grass. He had been shot and was taken to an area hospital where he died.
A silver Buick Century with bullet holes sat near 594 Maple Avenue in Hartford. A red Dodge Magnum is also involved. Police said there were many bullet casings and drugs visible in the car.
Shotspotter alerted police to the shooting. Detective Chief Brian Foley said it was an area with a high amount of crime and drug use. Police believe the shooting was a result of a drug deal. Police are waiting for as search warrant to get into the car. Police are searching for suspects in the area.
The Maple Ave scene was cleared by police at around 3:30 p.m. The street is now open in both directions.