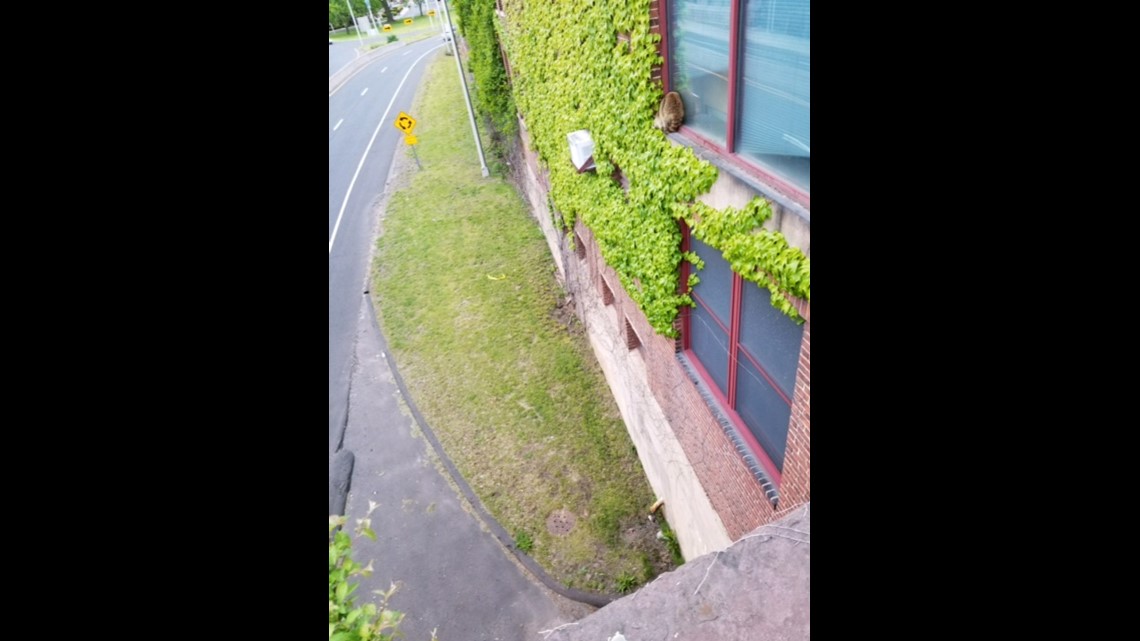 HARTFORD —  A baby raccoon "Rocky," walked onto a window ledge at 525 Main Street building, Friday and was stuck.
Those involved said it was terribly frightened after it was stuck apparently 30 feet above the ground.
Police said it was removed by a Hartford police officer with the help of the Hartford Fire Department and their ladder truck, and equipment from the Meriden Humane Society.
It was released to Bushnell Park and ate a can of tuna the humane society provided.