MONTVILLE -- Veterans Day had some added get up and go at NasKart, the giant indoor go-kart facility that opened in January.
The mechanics at the track took on a project, just in time for Veterans Day. The team retrofitted a kart that disabled drivers can operate. The go-kart, an all-electric model has hand controls so disabled drivers can speed around the track.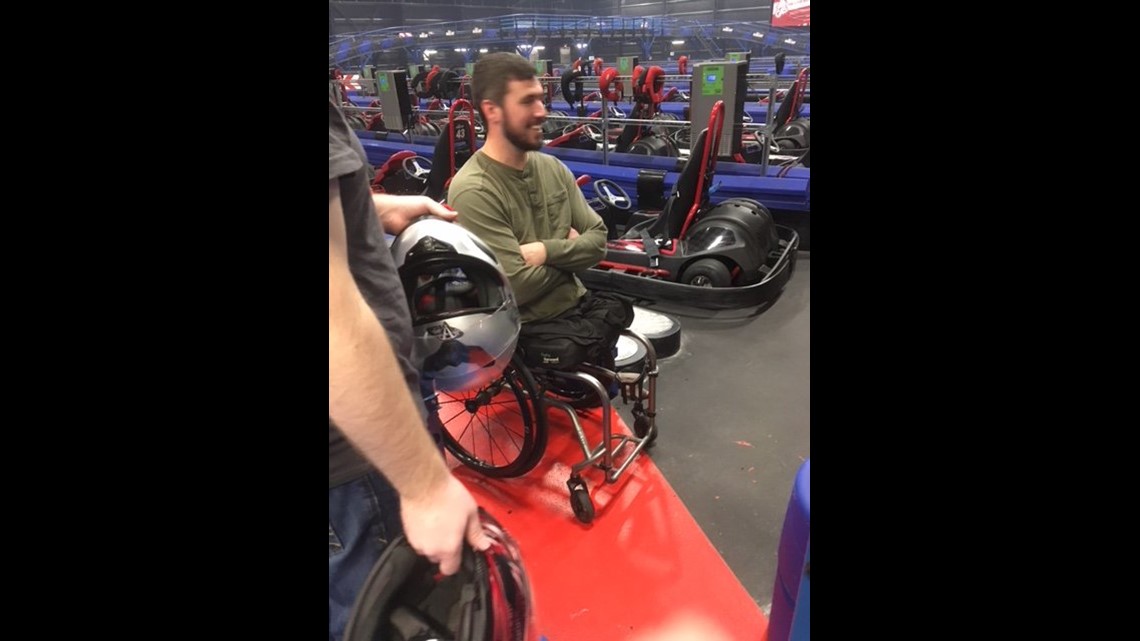 "There shouldn't be anyone who doesn't get the opportunity to experience driving a go-kart," said NasKart operations manager Raleigh Brailsford.
Taking the first ride was Marine Corporal Kevin Dubois, from Harrisville, Rhode Island. Dubois, a husband and father of two, lost both his legs in and IED blast while serving his troop in Afghanistan in 2011. After taking a few laps on the track Dubois said, "it was a blast...it's real responsive and a lot of fun."
NasKart lead mechanic Edward Miles, an Army veteran himself, helped build the go-kart and said "my wife and I are both veterans and we both appreciate Veterans Day," Miles added, "this is a give back day for veterans and it's a great day."
NasKart is offering discounts for military members and their families during the Veterans Day weekend. The go-kart made for disabled drivers is free to race for any veteran who needs it.