Warning: The video, shot by FOX 61 viewer John Drew, may not be appropriate for all audiences.
MANCHESTER -- A huge fight broke out at the Shoppes at Buckland Hills in Manchester on Monday evening.
Manchester Police Captain Christopher Davis says several hundred teens were involved, and that several fights broke out. The mall was shut down shortly before 6 p.m. and cleared out in response. It was supposed to remain open until 9 p.m.
According to Davis, about eight to 10 teens started fighting around 5:30 p.m., and officers already at the mall broke out the fight. However, it was then learned that several hundred teens at various locations throughout the mall had started fighting at the same time.
"Because it was such a chaotic situation with hundreds of people inside the mall, a request for mutual aid assistance was put out to surrounding jurisdictions," Davis said; State Police, East Hartford Police, Vernon Police, South Windsor Police and Glastonbury Police all responded to assist.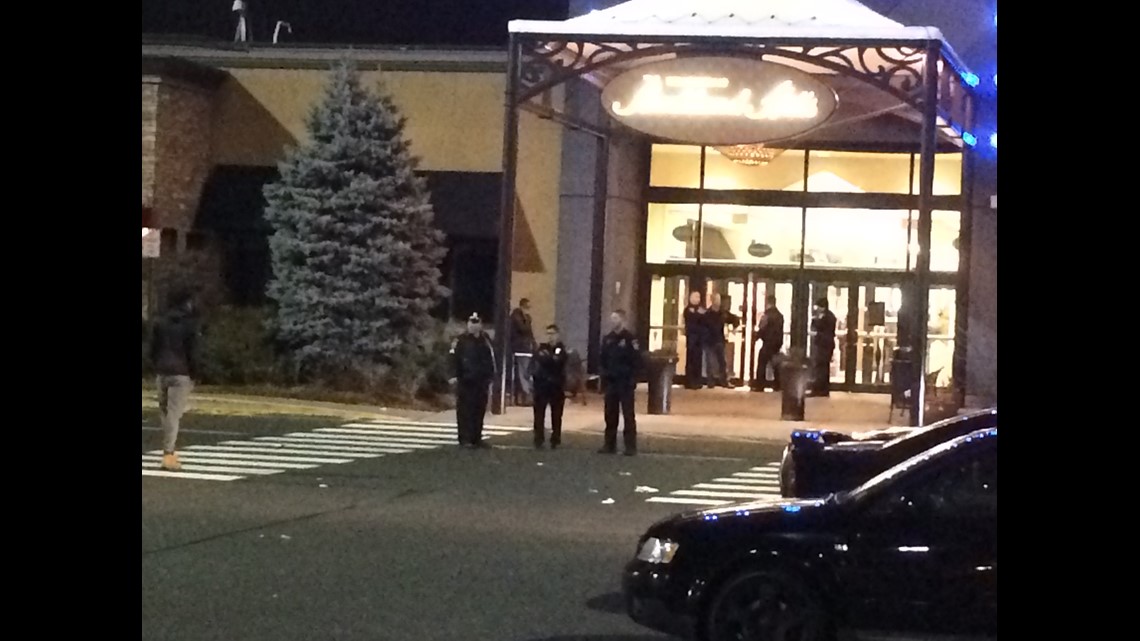 Police say eight people were arrested during the fights, including teens and adults.
One Manchester officer was assaulted while trying to break up the first fight, but his injuries weren't significant and didn't require medical attention.
Davis said no weapons were used in the fights, and they don't appear to be gang related. Police are investigating with mall management to try and identify more of those involved.
About two hours later around 8 p.m., Farmington Police told FOX 61 a verbal altercation broke out in the lower-level center court at Westfarms Mall. Several teens were involved in that incident, but security got involved before it escalated.
It's not clear if the two were related.