BOLTON - State police say I-384 westbound in the vicinity of Munsons is open again the westbound lanes were shut down when a  tree fell onto power lines, starting a brush fire.
Tolland police said the fire started about 6:30 Friday night,  near the end of I-384 (Rt. 44 at the intersection of Rt. 6 in Bolton). Emergency fire crews from Bolton, North Coventry and Coventry were called out to extinguish the flames.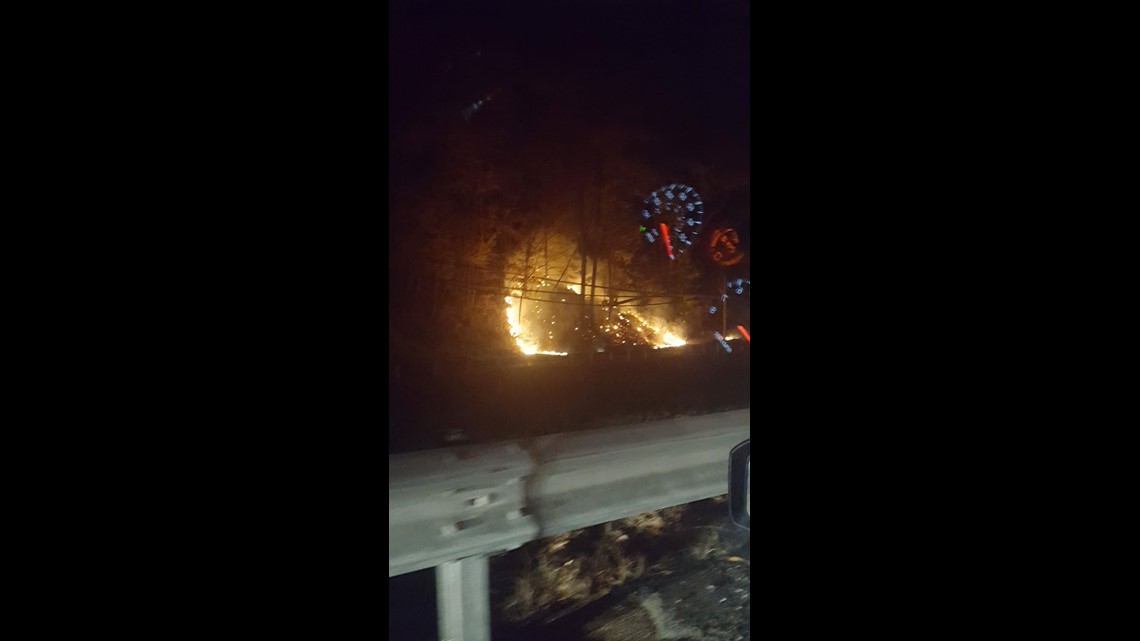 No word at this time on what caused the tree fall. Crews from Eversource Energy Company were also on scene and  shut down power to the area. As of 6:15 Saturday morning, Eversource's outage map, showed over 450 residents in Bolton still without power.