MANCHESTER - A portion of I-84 eastbound spent most of the day backed up for miles near Manchester after a tractor-trailer fire that happened late Friday morning.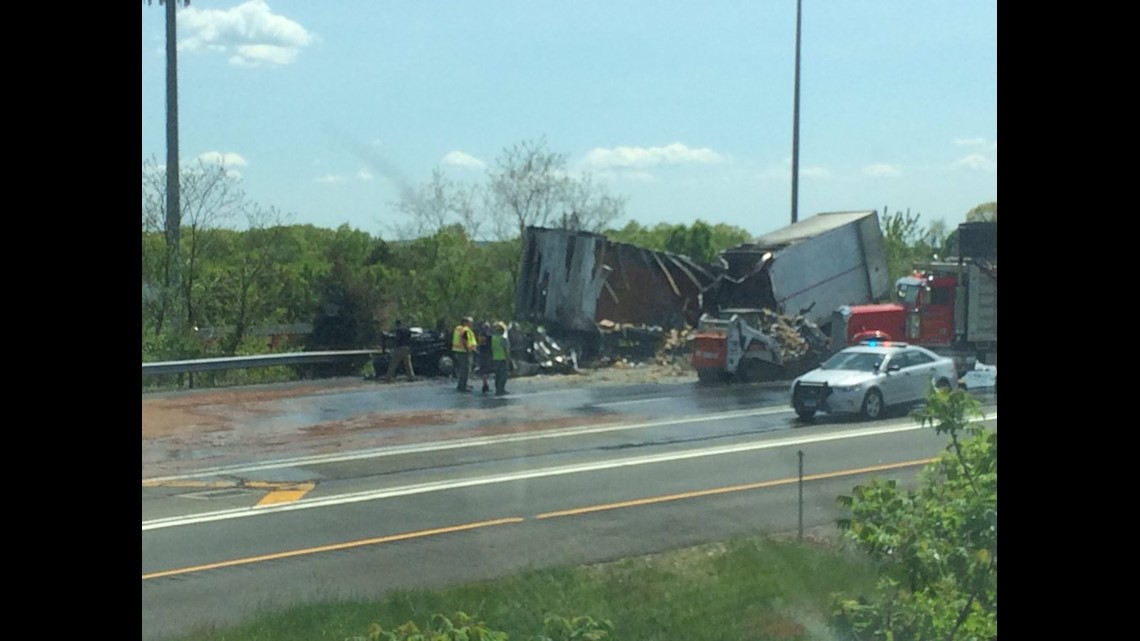 The Connecticut Department of Transportation reported at around 10:30 a.m. Friday morning that I-84 eastbound was congested and partially closed for about 3-5 miles, between exits 60-63, because of a tractor-trailer fire between that happened near exit 62. Firefighters remained on scene as of 2:30 p.m., cleaning up, and it took part of the evening rush hour for the road to clear up.
The driver apparently got out OK. The cause of the truck fire is not known.
The Manchester Fire Department said the fire kept reigniting. The cab was completely burned and the trailer was a loss, too, because it had to be split it in half, after the fire spread to the contents inside. The truck was full of dry noodles which continued to fuel the flames and keep the fire burning.
Another accident was reported by the DOT on the other side of 84 near exit 57 and 58 in East Hartford at around 2:20 p.m., but cleared not long after.