Documents obtained by FOX 61 show Nathan Carman, 22, was investigated in the fatal shooting of 87-year-old John Chakalos.
According to court documents , Carman was the last person known to see his grandfather alive on Dec. 20, 2013, because he had dinner with him at his home in Windsor and Chakalos was found dead the next morning.
Windsor police submitted an arrest warrant for Carman to a prosecutor, but it was returned unsigned with a request for more information. Carman was never charged.
On I-91 in Windsor, there's a billboard in honor of Carman's grandfather, John Chakalos, along with a reward offered for information in his 2013 murder. In July 2014, Windsor Police Officer, Russell Wininger, was demoted from a detective to a patrolman after withholding information in the case.
Carman now lives in Vernon, Vermont He was rescued Sunday, but his mother, Linda Carman, 54, of Middletown, is still missing and presumed dead.
The Coast Guard interviewed him and prominent Connecticut defense attorney Hubert Santos said Carman "fully cooperated" with the Coast Guard. He would not disclose what Carman told the Coast Guard, but said the boat sinking was an accident.
Carman left the Coast Guard base in Boston at about 2 p.m. Tuesday with his father, who flew in from his home in California.
The Coast Guard had hoped to find out what happened to his mother when she and Nathan went fishing off the coast of Rhode Island on September 18 and weren't heard from since. For about a week, the Coast Guard searched roughly 60,000 square miles for the pair.
The following Sunday, Nathan was spotted by a freighter on a raft about 100 miles south of Martha's Vineyard. He was said to be in good condition.
Carman told the Coast Guard he heard a "funny noise" in his boat's engine compartment, saw water pouring in, then lost sight of his mother before he boarded the life raft.
Carman can be heard describing what happened in audio of a phone call released Tuesday by the Coast Guard. A Coast Guard officer talked with Carman by phone after he was rescued Sunday by a passing freighter.
In the recording, Carman said he and his mother were out in his fishing boat when it began to rapidly take on water. He said when he saw the life raft, he did not see his mother.
"Have you found her?" he is heard asking the Coast Guard. The officer tells him they have not found her.
The Coast Guard said it did not receive a distress call when the 31-foot aluminum boat sank. At a press conference Monday, the Coast Guard said they would not resume the search for Linda, as she is presumed dead.
"She was unprotected from the elements. She had no fomissing perod, no water, and there were also no other life rafts aboard the 'Chicken Pox,'" said Petty Officer, 3rd Class, Nicole Groll.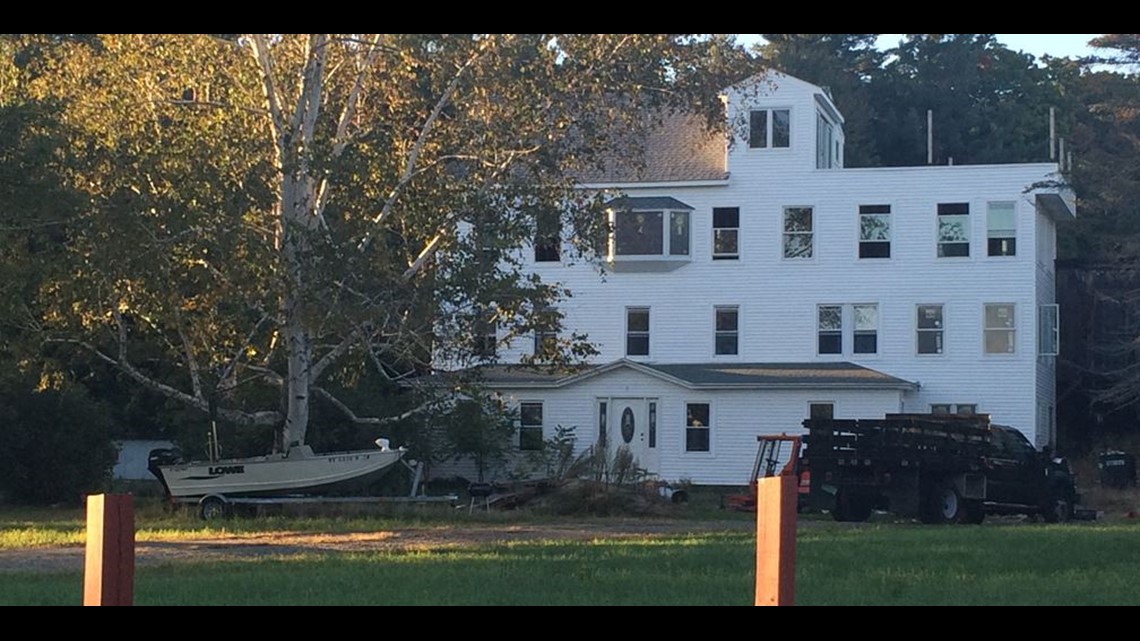 Meanwhile, Windham County, VT, Sheriff Keith D. Clark said that they executed a search warrant on a request from police from South Kingstown, Rhode Island, Monday night.  Documents show they seized a cable modem, a SIM card and a letter written by Carman. According to the search warrant, investigators are looking for evidence to charge Carman with reckless endangerment.