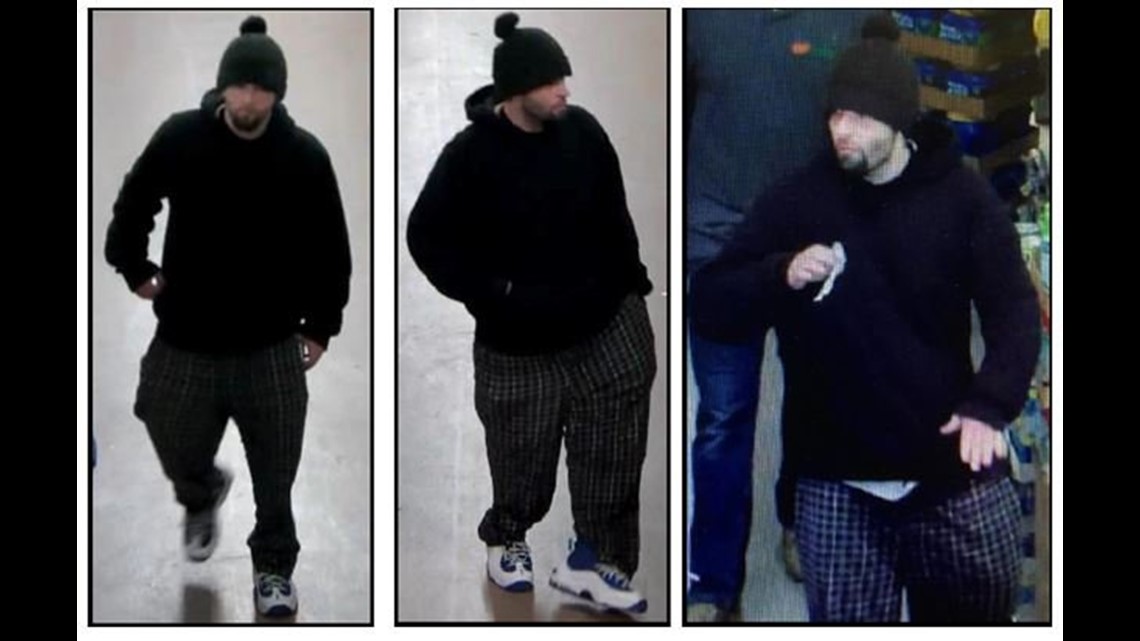 NEWINGTON — A man who police are on the lookout for after they said he dragged a cop as he took off from him, has a history of stealing in Hartford, according to Hartford police.
Newington Police said on Saturday at  2:05 p.m. they responded to a report of a shoplifting in progress at the Best Market located at 175 Lowrey Place.  An employee of Best Market saw a man and woman leaving the store without paying for $190 worth of beer. The man, described as white with facial hair wearing a black hat and black hooded sweatshirt, fled the scene in a green Honda Civic just before police arrived. The woman, identified as Sandra Weeks, was arrested without incident on scene and taken into custody.
"Its kind of harrowing because you wonder if they're willing at all costs like that to get away just over some beer, then you know maybe there's something more," Newington resident David Muir said. "Especially when it comes to an officer of the law, they're here to help us not get dragged down the street."
Police said another officer responded and saw the suspect vehicle traveling east on East Cedar Street. The officer stopped the vehicle just over the Wethersfield town line on Wells Road.  As the officer approached the vehicle, he observed the driver reaching for a handgun on the dashboard and a struggle ensued. The suspect then fled east on Wells Road at a high rate of speed and the officer was dragged alongside the suspect vehicle for approximately 150 yards, at which time the officer was able to free himself. The officer sustained minor injuries as a result of the incident.
Sandra Weeks was charged with sixth-degree larceny and released on a $5,000 bail.  She is due in court on Monday, February 27.
She claimed to know the suspect as "Josh and said he is known to go to Elliot Street in Hartford to buy crack. He is known to park and sleep in his car in an area near St. Michael's Catholic Church by Wethersfield Avenue and Colt Park and known to police to sell stolen goods at a bodega near Elliot Street and Barker Street. Weeks said that the man was responsible for several larcenies in Hartford that happened on Friday, possibly of a Rite Aid and CVS.
She added that there was a CT registration plate in the car that starts with the letters "AG". The suspect remains at large but the car was recovered.
The case is under investigation. Anyone with information should call Sgt. Brendan Moon at (860) 594-6246 or bmoon@newingtonct.gov.