One teen was a current student at Manchester High School, the other two were former students.
Neither the names nor the ages of the victims of the crash at about 1:20 a.m. Saturday have been made public, but Superintendent Matthew Geary confirmed their ties to the school.
Crowds of people gathered on Center Street to place candles and balloons as they mourned the death of the three teens.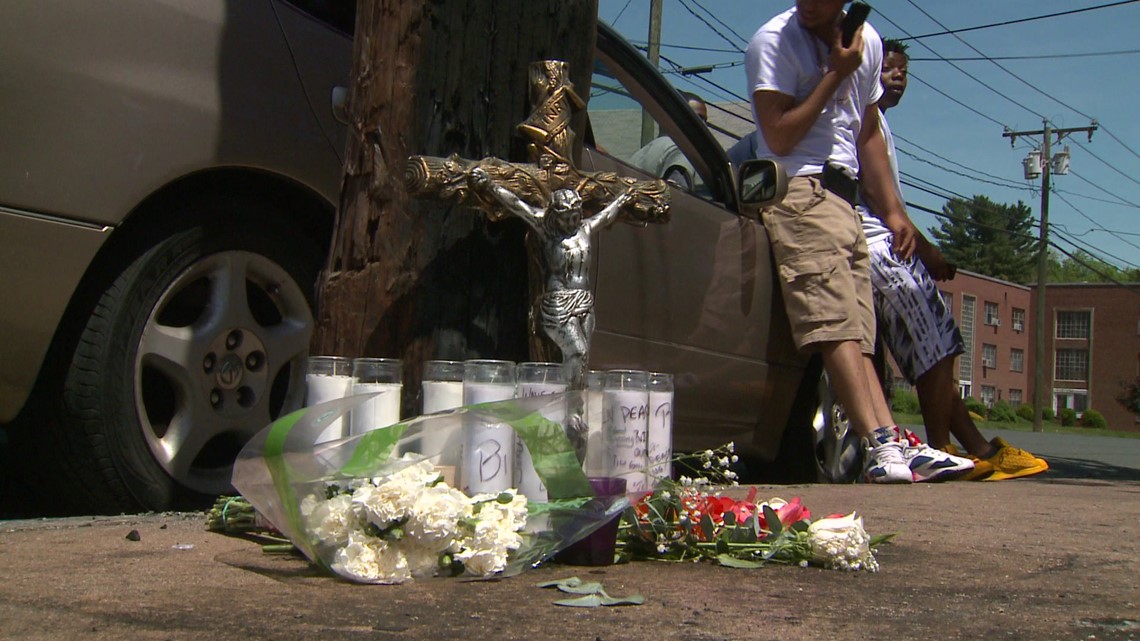 A senior at the high school said one of the teens was a very close friend of hers. She said it just so happened to also be prom night but she said she would not go because it would not be the same without her friend.
"I wish I could just wake up tomorrow and it was all a dream," said Hennessy Maldonado, friend of one of the victims.
Police said the car was traveling eastbound on Center Street when it hit the utility pole shortly before 1:30 a.m., and the car immediately went up in flames, killing three of the five people inside. Two other people in the car were hospitalized with injuries not considered life threatening.
Police say the vehicle crashed into a pole and became engulfed in flames. All three people who died were in the rear seat, while the survivors were in the front. Police say excessive speed played a role, but it's too early to say whether alcohol or drugs were factors.
A freshman at the high school said he found out about the tragic news on Snapchat and through a statement released by the superintendent.
"They've just said 'R.I.P. everyone, like 'have fun in heaven'," said Anthony Zucaro, a student at Manchester High School.
Residents said Manchester is a tight-knit community and all day, parents have held onto their children a little tighter after finding out what happened.
"These students are probably having a hard time with this. Wow. The moms and dads. I don't know. It's sad," said Lynette Ferrara of Manchester.
"It doesn't feel real but you have to live the reality that they're not here no more," added Maldonado.
Police said the cause of the crash still remains under investigation.
Manchester High School will have grief counselors available to all students Monday.
Meanwhile, a motorcyclist was seriously injured after crashing his bike into a car loaded with high school students on their way to Manchester High's senior prom.
Twenty-nine-year-old motorcyclist Ryan Boileu suffered a broken leg and head injuries, and is listed in critical but stable condition at Hartford Hospital. Police tell the Hartford Courant that Bolieu was not wearing a helmet.
The crash occurred early Saturday evening, as students were driving from their picture locations tothe prom.
One of the teenage passengers was injured in the crash and admitted to a local children's hospital for treatment.
The driver of the car, 18-year-old Kaylin Courtney, was also injured in the crash and was also taken to Hartford Hospital for treatment.