BALTIC — Firefighters are battling a massive fire at a single-family home after it burst into flames early Sunday.
Crews were alerted to the fire at approximately 6 a.m. after reports of smoke and heat in the area of 15 White Hall Drive.
Fire engines and emergency crews arrived to find a house completely engulfed in flames, with thick, black smoke fuming into the sky.
Extra tankers had to be requested due to the fire's intensity. Dispatchers worked diligently to get additional water supplies to the scene well into the daylight hours.
The home was completely destroyed in the blaze.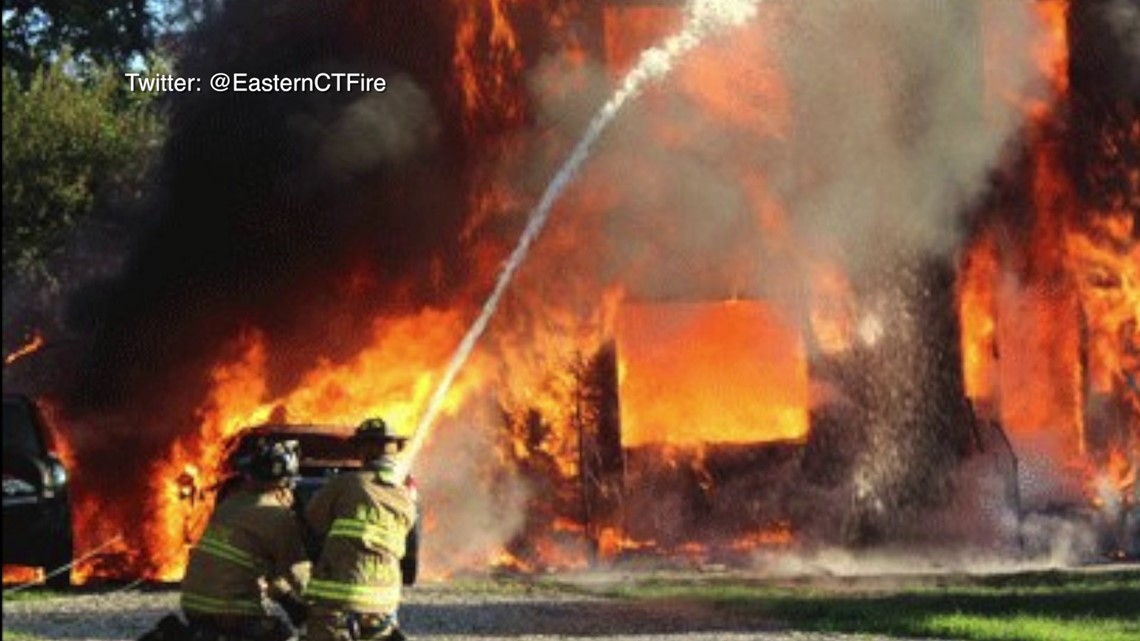 Fire officials at the scene say there were no injuries as a result of the inferno. It is unknown if any occupants were in the residence immediately prior to the fire or if any parties required rescuing.
Crews knocked down the majority of the fire, but are still working to extinguish flare-ups and hot spots of 7:30 a.m. Sunday.
This is a developing story. Stay with FOX 61 as more information becomes available.