MILFORD – A tractor-trailer got stuck under the River Street Metro North underpass Friday morning on Railroad Avenue.
The accident happened at around 10:30 a.m., and the truck has since been freed.
There were no injuries reported.
The New York Metropolitan Transportation Authority investigated along with the Milford Police Department to ensure the bridge and railroad are safe to use. The MTA found the bridge and rail lines to be structurally sound. The truck accident did not affect any Metro-North New Haven Line operations.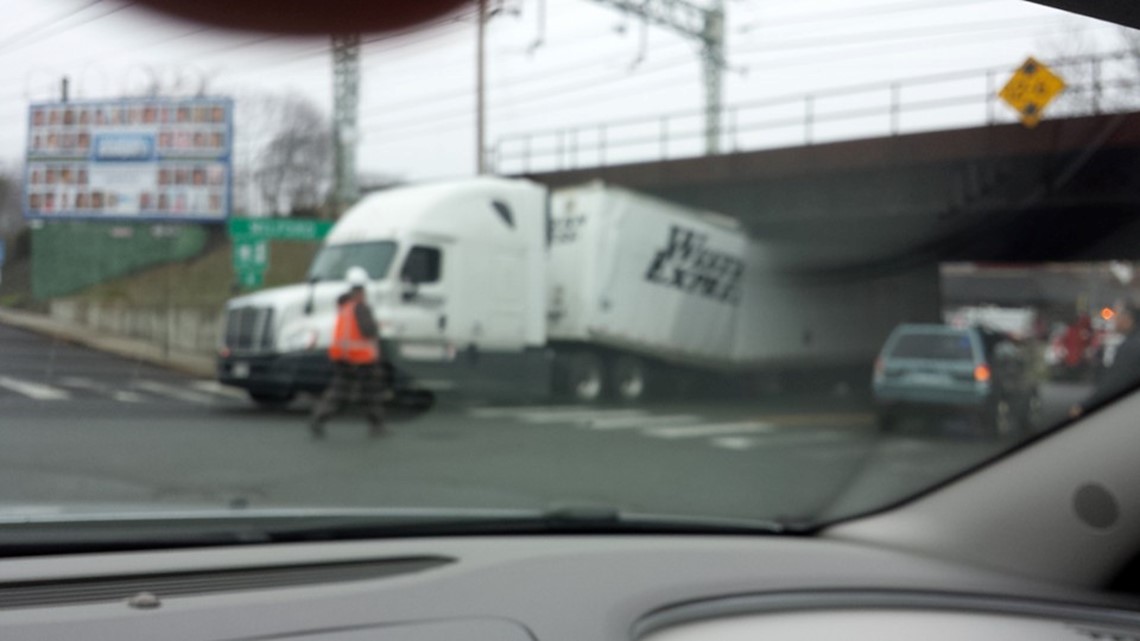 This is not the first time a truck has been caught under a bridge it did not have clearance for. A bridge in Westwood, Massachusetts is infamous for similar incidents. See the damage that has been done: