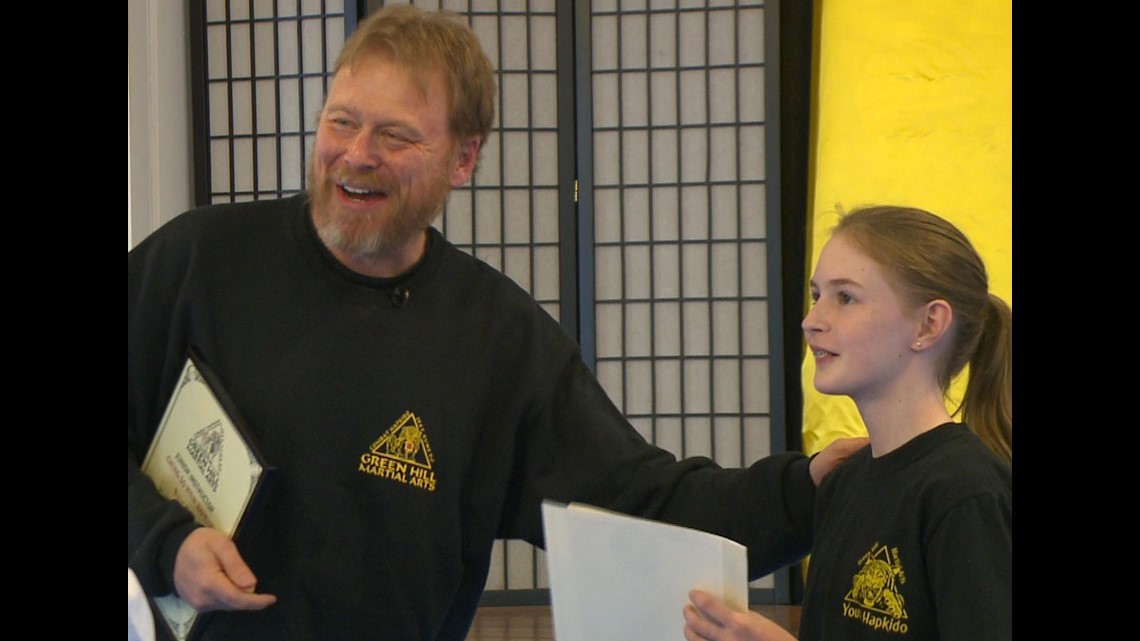 The school's co-president, John Himmelman, also a children's book author and illustrator, was asked by his editor to pen a story about his passion.
"I couldn't imagine how you could do a picture book for little kids about martial arts! Martial arts means 'the art of war'. You have to really go carefully with that," laughs this father of two.
But, he found inspiration in the girl's growth and determination. The result? "Tales of Bunjitsu Bunny,'' a bright red book filled with zen-like lessons, carried out by a rabbit named Isabel.