WINDSOR LOCKS – After a nine-month deployment to Guantanamo Bay, around 50 soldiers in the Connecticut Army National Guard are back home.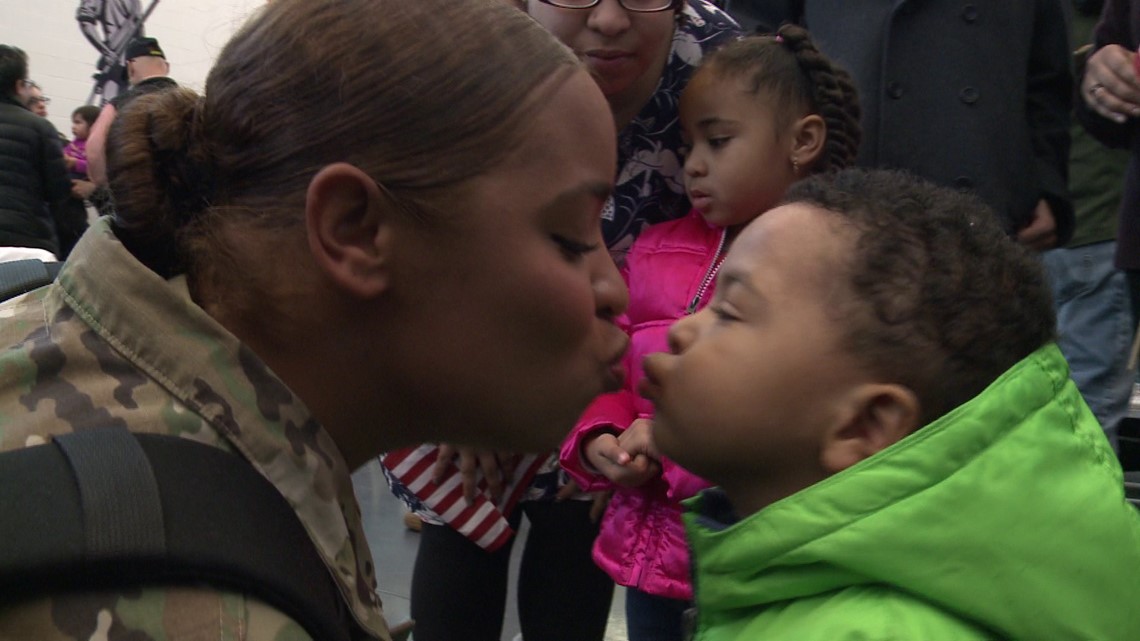 Men and women from the 192nd Military Police Battalion flew into Windsor Locks on Wednesday and were reunited with their families. Gov. Dannel Malloy and Lt. Governor Nancy Wyman were also present for their homecoming.
"These are the folks who represent us and they do an unbelievable job. They're called upon to make sacrifice and you know, we've got to thank them," said Malloy.
The 192nd Military Police Battalion, based in Niantic, left Connecticut along with the 143rd Regional Support Group in March and reported to Ft. Bliss, Texas for further training. The unit then deployed to Cuba, and was responsible for detainee operations at Guantanamo Bay in support of Operation Enduring Freedom.
Prior to their sendoff, the 192nd Military Police trained at J.B. Gates Prison in Niantic on multiple occasions, thanks to an agreement with the Connecticut Department of Corrections.