NEW BRITAIN -- They decked the halls... and the windows... and the sidewalk. Now, they're welcoming you inside.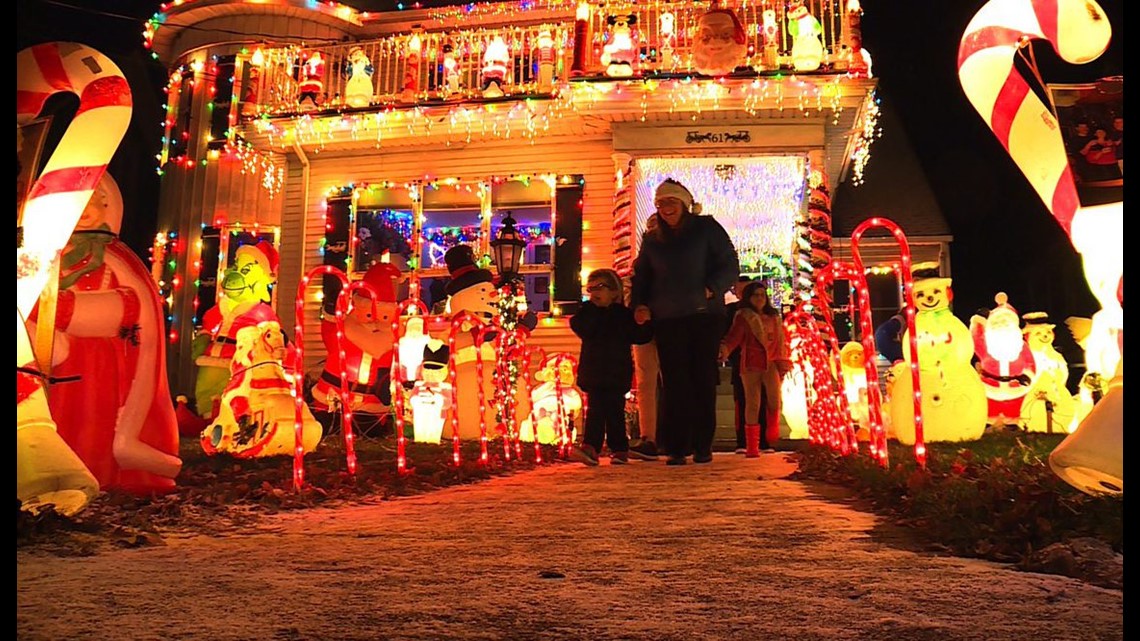 "They can't believe a little old lady like me is still doing it," Giancola told FOX 61 in 2015.
And despite her age, as recently as last year she didn't leave the important task to others: she said she continued to do nearly 70 percent of the decorating herself, though she did have some help from her granddaughters and one of her daughters.
So why did she put in all the effort? "That's what Christmas is all about, to help people. And that's what I'm doing, and I give so many people so much joy -- the young, the old," she told FOX 61 in 2015.
Giancola's grandson told FOX 61 in August, right after her death, that the tradition would continue one more year in December 2016, but it would be the last. The family said, "This one is for Rita."
On Friday, he echoed his mother's words, saying that for her it was all about their neighbors. "She just wanted those less fortunate than her, and this is just what she did. A bunch of love and Christmas spirit."
That's why visitors like Jamaly Rios keep coming back every year, because the experience was about more than the lights.
"Its' amazing. It's actually a part of what traditionally Christmas means: giving back. And that's what she always did, so we always like to participate in that," Rios said.
But it wasn't just old-timers visiting on Friday. Nicole Graczewski, of East Windsor, finally got to participate in something her mother did as a child.
"This is the time first I've ever came. My mom came 35 years ago with her best friends, and I was able to come this year," Graczewski said.
Hundreds show up each year, and this year is no different.
You can visit the house at 61 Lexington Street, across from the New Britain Museum of American Art, from 6 p.m. to 9 p.m. every night from December 16 through December 23. Admission is free, but they're carrying on the tradition of asking visitors to bring one non-perishable food or household item to donate to families in need.