In May, their tent city was shut down in just over a day.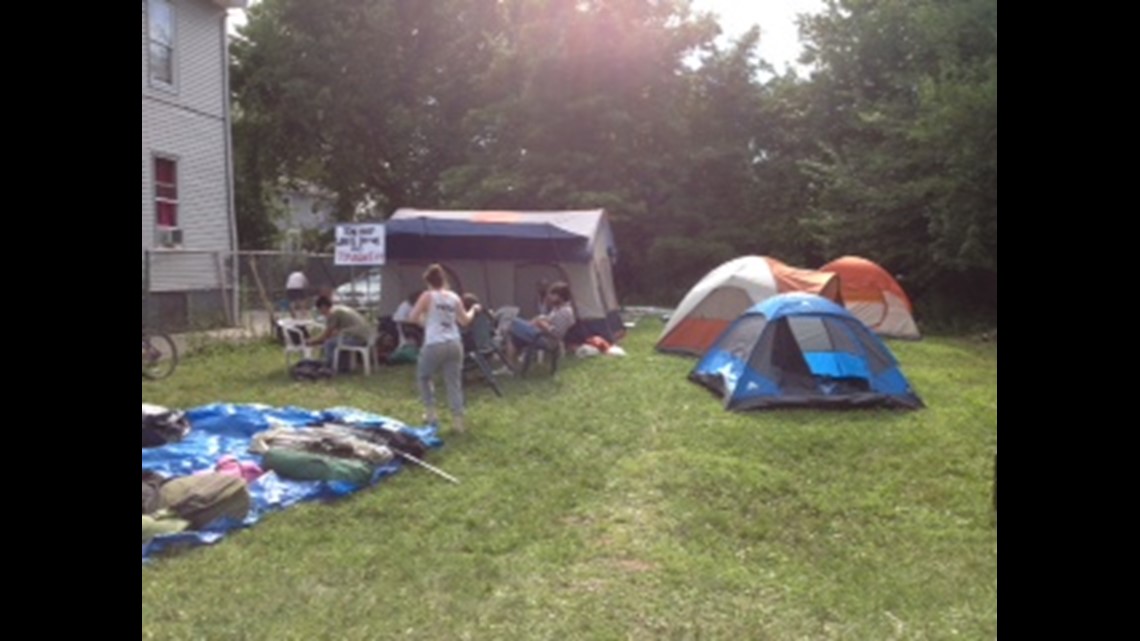 Organizers from the Amistad Catholic Worker House, which serves breakfast and lunch to the homeless, marched with some of their constituents to a vacant, residential, city-owned lot at 634 Howard Avenue, where they set up the new tent city.
The organizers say that the city doesn't allow homeless people to sleep in parks or other public places. But the question they say they have not received an answer to is where should the homeless go if there are no beds available in local shelters?

Heart said she would direct outreach teams to go meet with the tent city organizers and the homeless to make sure they all had beds in a shelter.
Mayor Harp is holding a press conference at City Hall on Friday at 2:30 p.m. to address homelessness in general and homelessness among military veterans.
The mayor will also address how the city is going about getting at least 100 chronically homeless people housed by any means necessary in a span of 100 days.