Now, New Haven Public Schools are working with police to investigate the authenticity of a number of clown-related Instagram posts that have been brought to their attention.
The account posted messages like: "If you go to Career watch out," and "u really think it's fake, wait and see."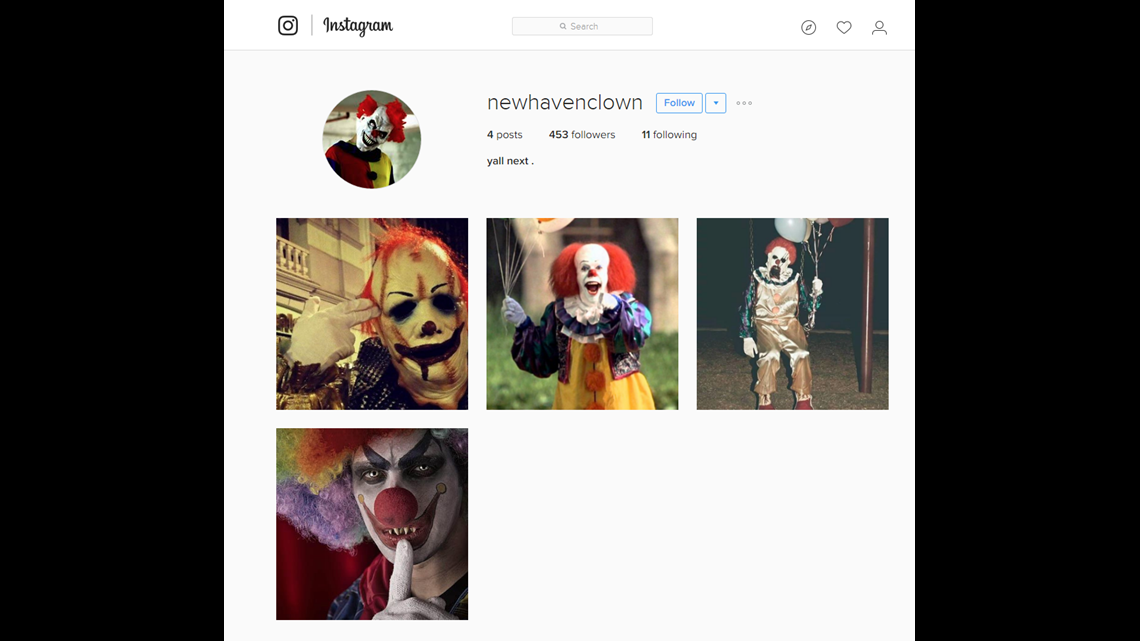 New Haven school officials released the following statement on Monday night:
At this time there is no indication this incident poses any real or substantial threat to New Haven Public Schools or Students. We do however take these incidents very seriously; In light of this incident, we will continue to monitor the situation throughout the week and take all necessary precautions to ensure student and staff safety in all our schools.

Until additional information is available, New Haven Public Schools Director of Security Thaddeus Reddish asks that principals and building leaders prohibit clown costumes and any symbols of terror during this Halloween season. To ensure student safety, parents are encouraged to assist in ensuring students refrain from these costumes this season.
Meanwhile, The Naugatuck Police Department Monday was investigating non-specific posts that surfaced on social media involving clowns that mentioned Naugatuck Schools specifically. Police said the posts contained information that they don't believe to be credible, but they are thoroughly investigating the posts and anyone connected to them.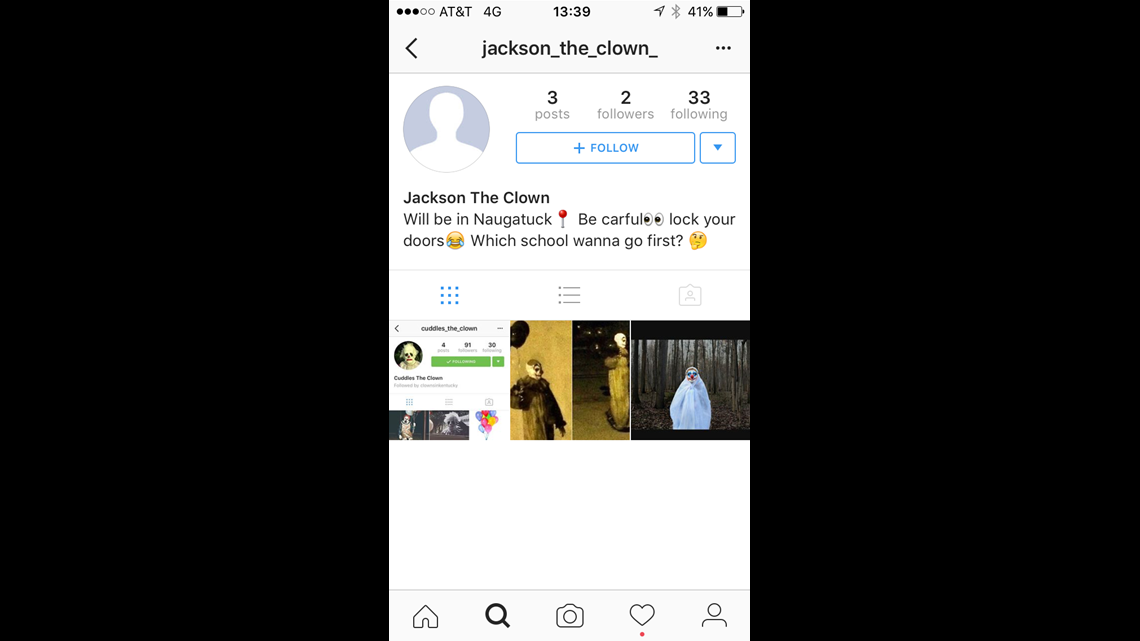 Police said as a precautionary measure there will be added security and police presence at all Naugatuck schools on Tuesday.
Quinnipiac University also responded to clown-themed rumors Monday night on twitter saying "The University is secure and is NOT in lockdown. All campus operations are running normally."
Merrimack College in North Andover, Massachusetts, Monday night lifted a shelter in place order after a search for a reported armed clown on campus