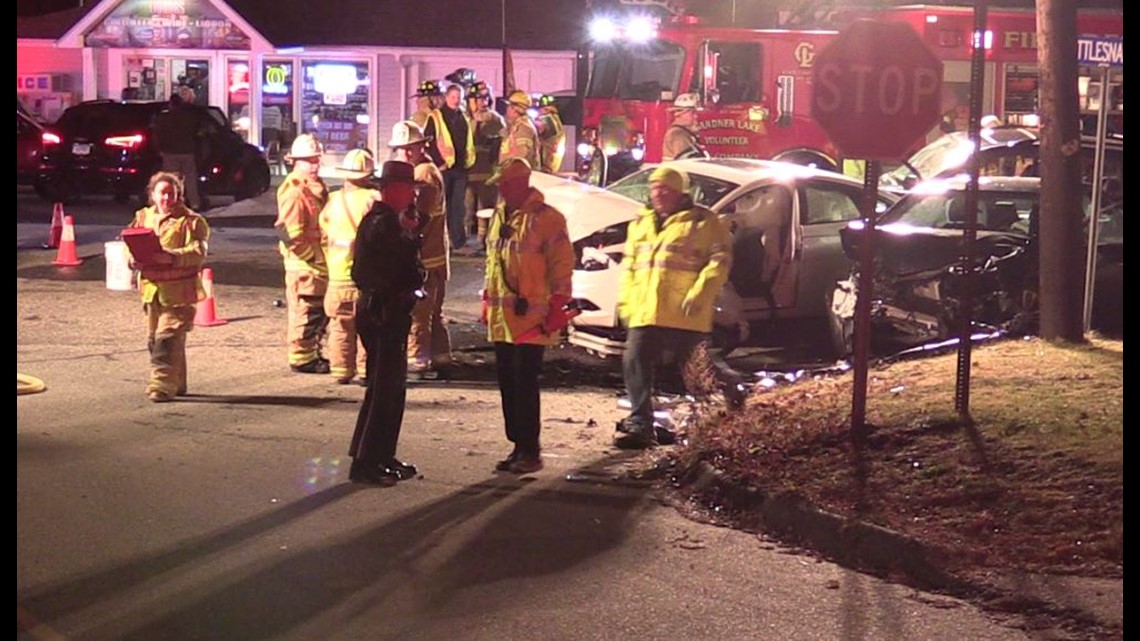 SALEM — Connecticut State Police are investigating after a serious car accident in Salem Friday night left one woman dead, and others injured.
Police say it all started around 5:30 p.m. with a three car crash. A car was attempting to pass when it struck one car, and hit another head on. It was unclear what injuries resulted in that crash, because while they were out of their cars, another car traveling southbound didn't acknowledge the crash scene ahead of them, and slammed into the cars. The 4th car crashed into one, which triggered a chain reaction. The 4th car then struck one more car before coming to a halt just beyond the initial crash.
Several of the people were struck by the cars that were moving. Two Lifestar helicopters were dispatched to the scene.
Tammy Whisman, the driver of one of the vehicles, was taken to Backus Hospital with serious injuries. Christopher Whisman, a passenger, was taken to Hartford Hospital, while Indigo Whisman was taken to Connecticut Children's Hospital.
Thomas Bysko, the driver of the car that triggered the initial crash according to State Police, was taken to Hartford Hospital via Lifestar.
The passenger of the vehicle that crashed into the scene, 89 year-old Carol McKeehan, suffered fatal injuries.
The crash is currently under investigation. Anyone who may have witnessed the collision are asked to call Trooper Kowalczyk at 860-465-5400 x4502