NEW BRITAIN - Rita Giancola may be 90 years old, but she isn't lying down while others deck the halls.
For the 37th year, Giancola has spent nearly two months decorating her house, inside and out, in preparation for visitors this holiday season. Giancola says she began setting up decorations in October. "I start in October and I never finish," she laughed.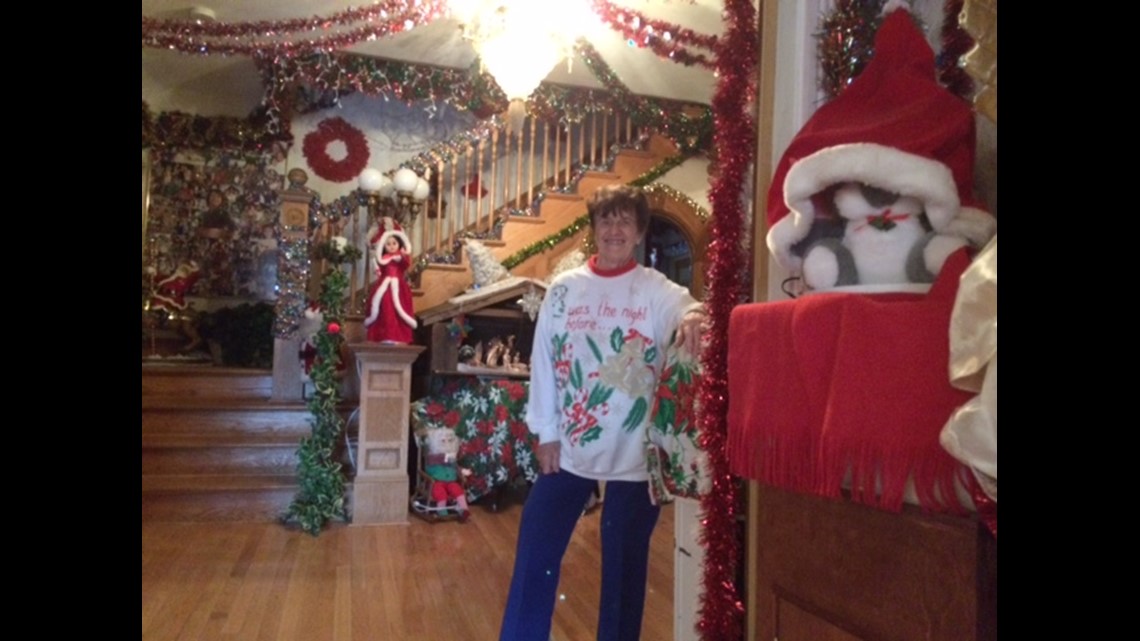 "They can't believe a little old lady like me is still doing it," Giancola said of neighbors. But she doesn't leave the important task to others: she says she does nearly 70 percent of the decorating all on her own, though she did have some help from her granddaughters and one of her daughters.
Giancola opens her Christmas house for five nights each holiday season. There is no admission charge, but guests are asked to bring a non-perishable food item as their entry fee. The donated items will go to the Salvation Army, St. Mark's Church, and other good causes.
"It's all for charity," Giancola said of her masterpiece. "They can bring anything they want; food or household items."
While Giancola isn't as nimble getting up on a ladder as she used to be, she says the holiday house party tradition will live on. "They get joy, they get into the Christmas spirit," she said. "If I'm a hundred, if I can still do this, I'll do it."
This year, Rita's Christmas house will be open December 18 through December 22 from 6 to 8 p.m.