NEW BRITAIN -- She gave her all to the city of New Britain for three months of every year, but unfortunately 2015 will remain the last edition of city staple the "Christmas House," at least with the one who started it all.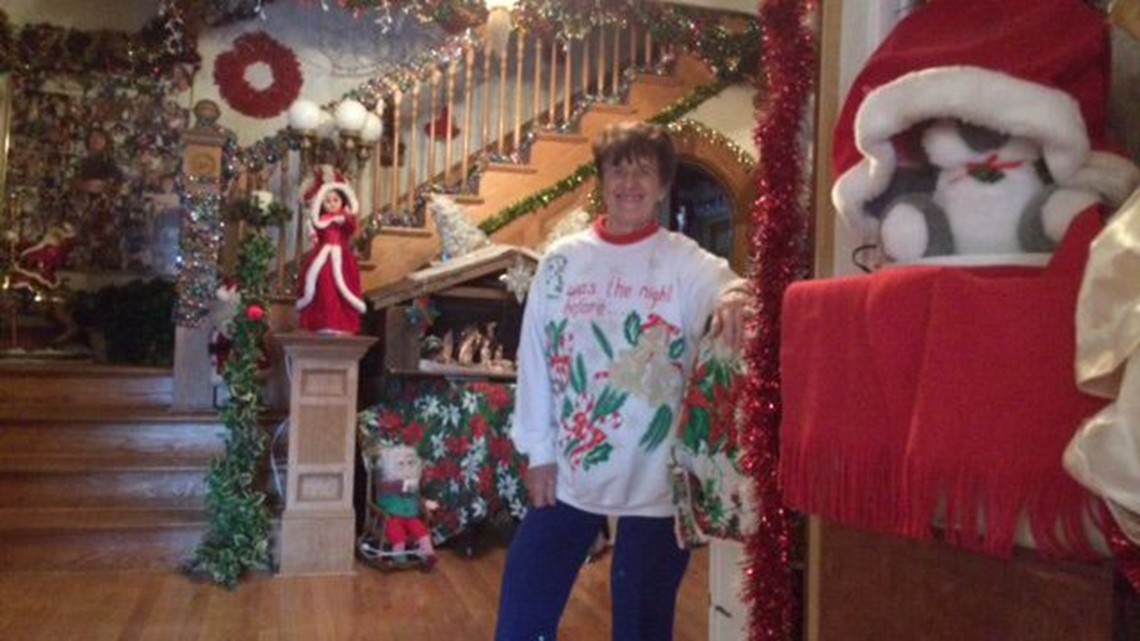 Every October, Giancola would begin stringing lights and putting up decorations.
"They can't believe a little old lady like me is still doing it," Giancola told FOX 61 in 2015. And despite her age, as recently as 2015 she didn't leave the important task to others: she said she continued to do nearly 70 percent of the decorating all on her own, though she did have some help from her granddaughters and one of her daughters.
"I love people, I love to give to people, I love to give of myself," Giancola said in 2015.
And she made it a good cause. While admission was free, she did ask for people to donate household goods, which she in turn gave to families in need.
Giancola's grandson told FOX 61 that the tradition will continue one more year in December 2016, but it will be the last. The family will hold the open house and call it "This one is for Rita."
"This year will be the last year in memory of her so we wanna get the biggest crowd yet!" Dave Giancola said.
According to the funeral home, calling hours for Giancola will be held Thursday from 5 to 9 p.m. at Erickson-Hansen Funeral Home, 411 South Main St., New Britain.  Funeral services will be Friday at 10 a.m. at Berlin Congregational Church, 878 Worthington Ridge, Berlin.
Memorial donations can be made to the Salvation Army, 78 Franklin Sq., New Britain, CT 06051.