NEW MILFORD -- Police said the death of a baby in North Carolina is connected to the New Milford double homicide that took place Thursday morning.
A North Carolina man accused of impregnating his biological daughter is believed to have killed her, their infant son, and her adoptive father before turning the gun on himself in an apparent murder-suicide spanning three states, according to the suspect's defense attorney.
Steven Walter Pladl, 42, and Katie Rose Pladl, 20, were charged with incest after Katie gave birth to their son in September 2017, according to WTVR.
On Thursday, officers found the first body at 106 Earlston Court in North Carolina, where 7-month-old Bennett Pladl was discovered dead around 9 a.m. Police made the grisly find while performing a welfare check, according to Knightdale Chief of Police Lawrence Capps.
Then, police found a man and a woman shot to death in a pickup truck in New Milford, Connecticut, after a passerby reported the shooting. The victims were identified as Katie Pladl and her adoptive father, 56-year-old Anthony Fusco, Capps said at a press conference Thursday.
Steven Pladl was found just miles away in Dover, New York, in a light blue minivan with North Carolina registration. According to Lieutenant Larry Ash, spokesperson for New Milford Police, they found the murder suspect with a self-inflicted gunshot wound.
Investigators are working to establish a timeline of events.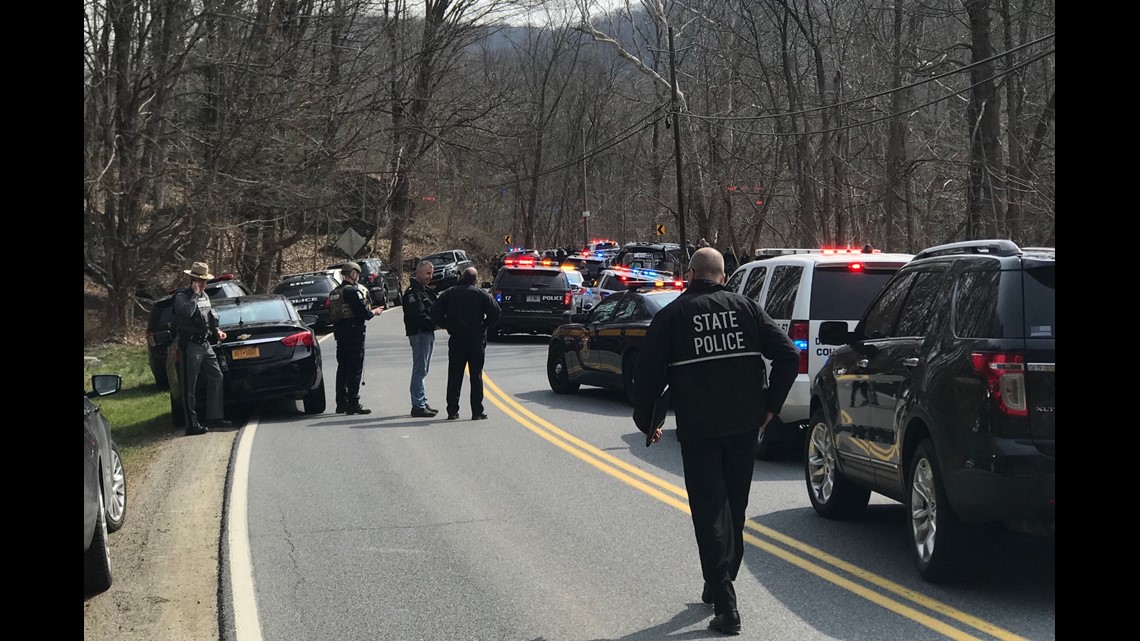 On March 16, Pladl, who was released on an amended bond by Henrico County Judge Stewart Williams, was not allowed contact with Katie Pladl or his two children, who live in Henrico. As a condition of his bond, he could no longer reside at the 106 Earlston Court home he shared with Katie, where the infant was found dead Thursday.
Officers responding to reports of gunfire around 8:40 a.m. found the victims inside the truck with a window shot out at an intersection on Route 7, New Milford Police Lt. Lawrence Ash said. Police were searching for the suspect's vehicle, a Honda minivan, when he was found dead inside the vehicle several miles away in Dover, New York.
Ash said the motive for the shooting was still under investigation. He said there was no further threat to the community.
NY State Police said in a statement:
Dover, New York – On April 12, 2018, at approximately 8:40 a.m., a double homicide occurred in the town of New Milford, Connecticut.  New Milford Police Department put out a notice to area police agencies to be on the lookout for the suspect's vehicle described as a light blue mini-van with North Carolina registration.

The suspect's vehicle was initially observed by a Probation Officer from the Dutchess County Probation Department on Dog Tail Corners Road, east of Berkshire Road in the town of Dover.  Police from the Dutchess County Sherriff's Office, New York State Police, New Milford Police Department, and Connecticut State Police converged on the vehicle found parked with the engine running on the shoulder of the roadway next to the Ten Mile River.

Police emergency service units were called to the scene and subsequently found a male subject deceased in the vehicle.  There does not appear to be any remaining threat to the community.
Katie Pladl was also previously jailed in Henrico after the couple was extradited to Virginia. She was released on Feb. 28, with a $12,000 secured bond and ordered to avoid contact with Steven. The conditions of her release were that she must reside with her adoptive parents, who live in New York and was allowed to travel outside of state.
"My understanding is that when Katie Pladl and Steven Pladl were arrested, that my client's mother moved into that house to take care of their biological son," said Rick A. Friedman II, the Chesterfield defense attorney who has represented Steven.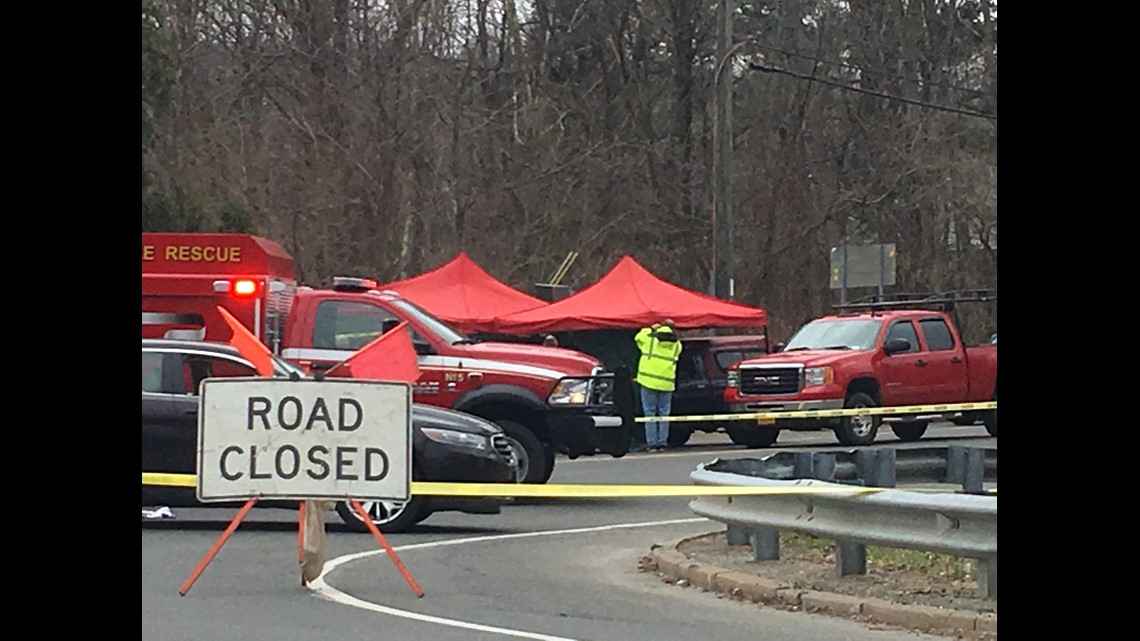 He believed that Pladl's mother was going to continue to live with the child. North Carolina authorities said that she contacted police for the welfare check Thursday, the morning after Pladl picked up his son from her care.
"If any judge or any prosecutor or defense attorney involved in any of these cases believed that the Pladl child would be in harm's way, there would not have been any bond," Friedman said. "The professionals care too much about children."
The couple reportedly married in July 2017 and their son was born a few months later, in September.  The arrest warrant indicated that the couple intended to marry after he was divorced in June 2017 and online pictures were captioned as wedding photos between the couple.
"I too have seen postings that they were married, my guess would be that it would not be legal under North Carolina or Virginia law for two people who are biologically related to get married," Friedman said.
The relationship between Steven and Katie began when they met as adults. He and his former wife, Alyssa, gave birth to Katie 20 years ago, when she was 17 years old.
Alyssa and Steven, who was 22 at the time, opted to put the baby up for adoption. Eighteen years later, Katie located her biological parents — who lived in the West End of Henrico County, Virginia. She ultimately moved in with them, and called the pair mom and dad, Alyssa said.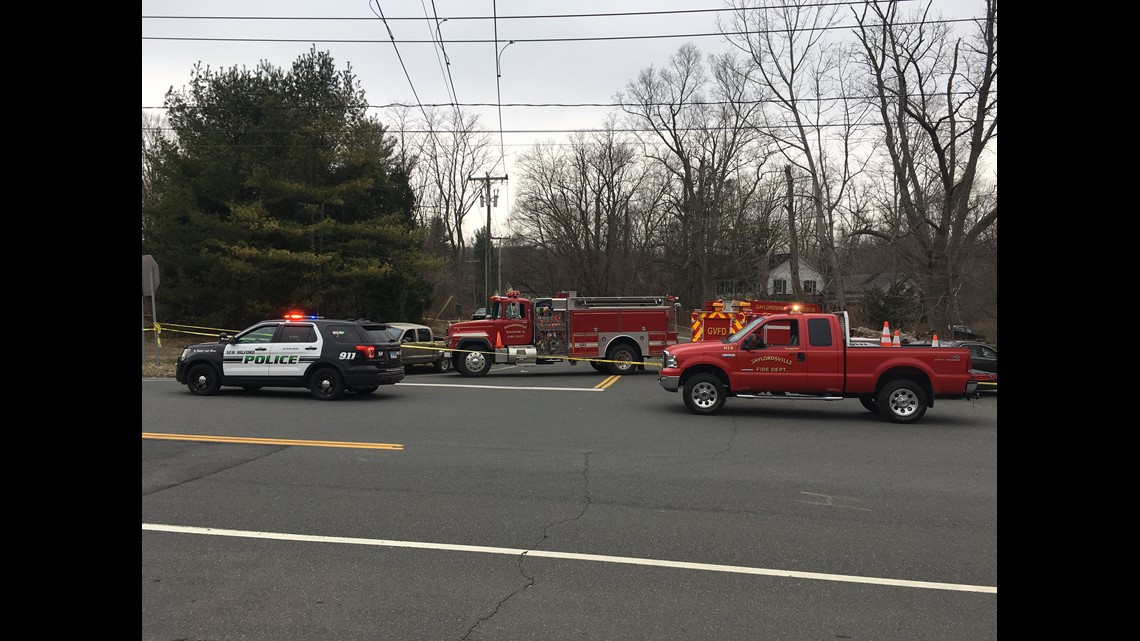 Before Katie moved into Alyssa and Steven's Henrico home, she lived in New York with her adoptive parents, Kelly and Anthony Fusco. Katie, an artist, said in her online portfolio that she planned to attend Dutchess Community College in August 2016 and focus in online advertising.
Instead, she moved to Henrico, and a short while later, Alyssa and Steven separated with the intent to divorce.
Alyssa said she had no idea about the sexual relationship between Steven and Katie until she read one of her other daughter's journals where she found drawings of a pregnant Katie. She also said her daughter had written that Steven was making her call Katie her step-mom.
"There are no words to describe the sense of betrayal and disgust I'm feeling," she told DailyMailTV. "I waited 18 long years to have a relationship with my daughter – and now he's completely destroyed it."
Alyssa later took out protective orders against Steven, so he could not go near her or their two younger daughters. She said she believed Steven brainwashed and manipulated Katie.
In addition to the incest charge, Steven and Katie were charged with two counts of contributing to the delinquency of a minor.