PLAINVILLE -- A crash and car fire on Route 72 eastbound closed part of the highway Tuesday morning as three good Samaritans rescued a man from inside and put out the flames.
According to police, the car hit the metal beam guardrail and rode on top of the barrier before hitting a bridge support column and bursting into flames.
Right near the crash a construction project was ongoing, and a state trooper was working at that scene and saw the crash. Trooper Tom Karanda and one of the construction workers ran over to the car. A passing driver stopped as well. The three were able to smash the driver's side window and rescue the man trapped inside.
The driver, David Barlett, 57, of Plainville, was taken to the hospital. He was driving a Pontiac Grand Prix with Connective veteran's license plates.
The construction worker is from Canton and works for Mohawk Construction, while the passing driver lives in Wolcott.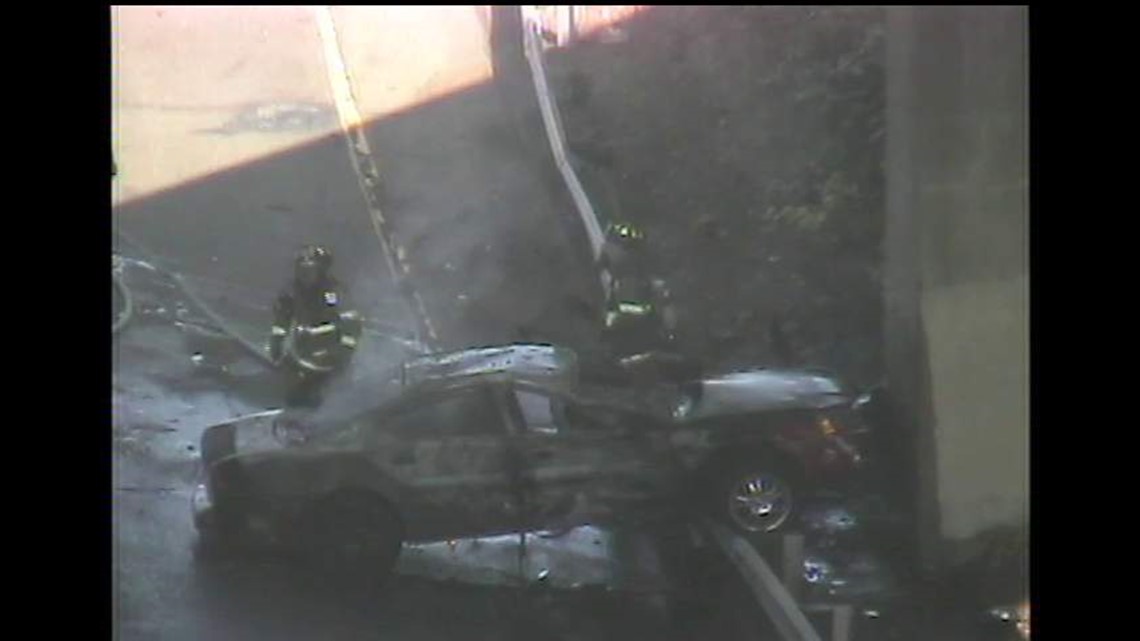 The accident closed the highway between Exits 4 and 7 at the Plainville, New Britain line for several hours, but it has since reopened.