The plane was carrying a student pilot and an instructor when it crashed at around 3:40 p.m. Tuesday.
The survivor of the small plane crash near Pratt and Whitney, who sources identify as instructor Arian Prevalla, has told authorities that the crash was an intentional act by student Feras Freitekh, who died in the crash.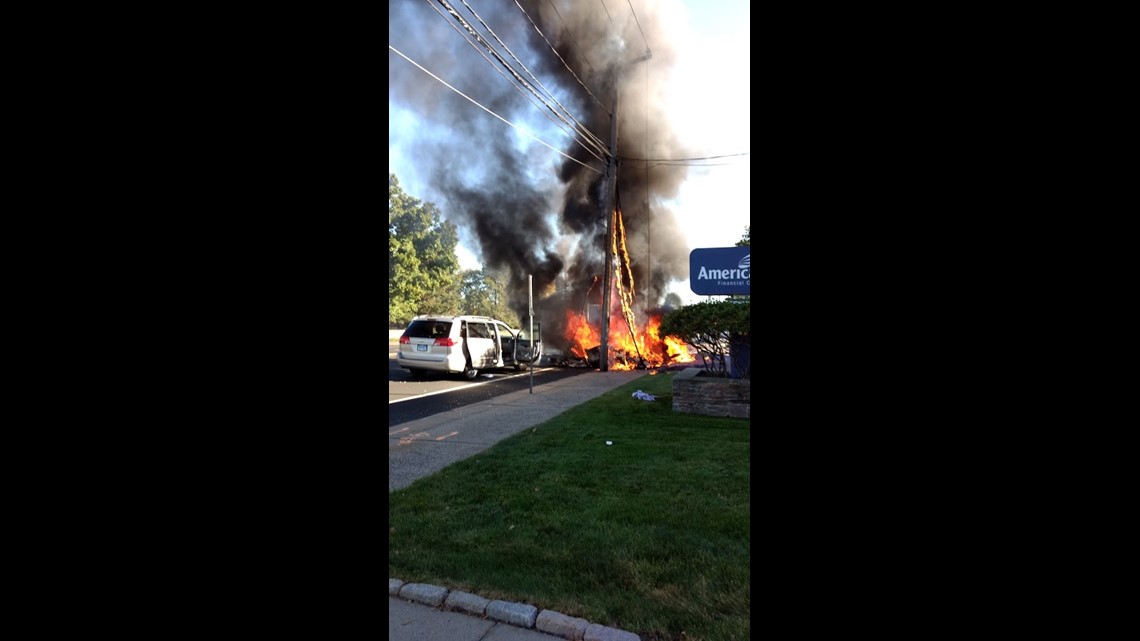 FOX 61 has learned that Freitekh was a Jordanian national who was in the United States for flight school, and sources say the crash was an intentional act of suicide, but not related to terrorism.
On Freitekh's student visa application for flight school, he listed an Orland Hills, Illinois, address as his mailing address. On Wednesday, investigators spoke with the homeowner of that address to learn more.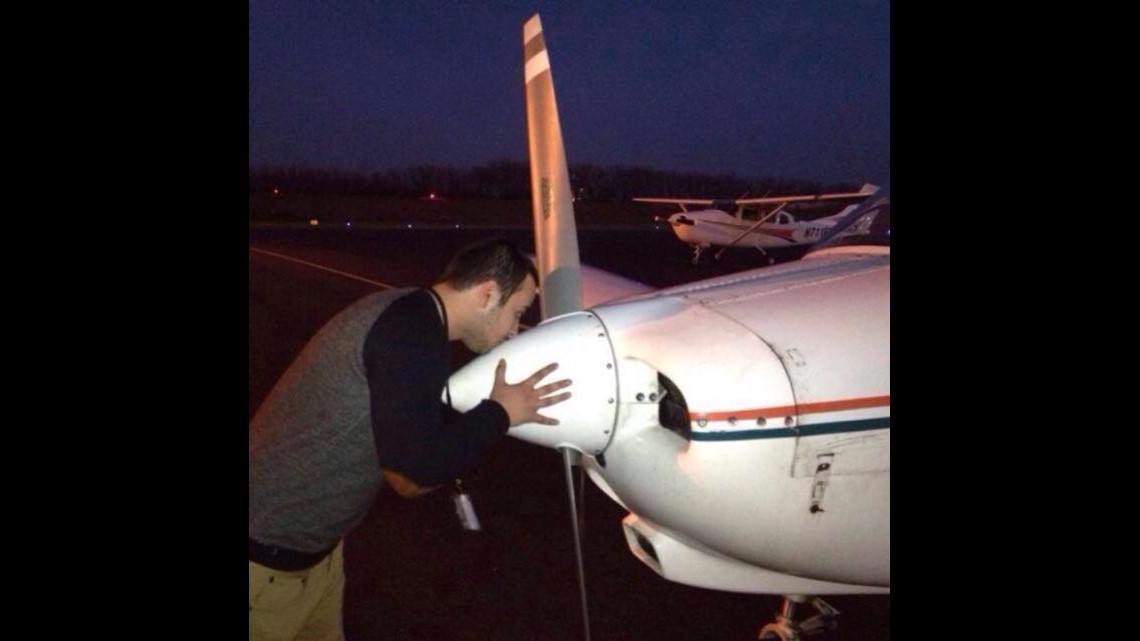 It turns out that Freitekh not only never lived in Orland Hills, he has never even been in that town. Orland Hills Police Chief Thomas Scully and Mayor Kyle Hastings said in a press conference that the home owner worked in the same warehouse that Freitekh's father worked in in Alsip, Illinois. The two, who worked at different companies in the same building, became friends.
Freitekh's father, according to officials, did not have an address because he lived in the warehouse in which he worked at a shipping container company. Due to not having a home, he asked his friend if his son could list his address on his application, and if he could use that address to receive mailings from school. The homeowner and friend obliged.
Beyond that, there is no connection between Freitekh and the Illinois address, and police don't believe that there was any ill intention by that homeowner.
"I don't believe that was the case," Scully said when asked if there was any nefarious connection. He said the homeowner, a foreign national who is a U.S. citizen, has been very cooperative and there is no reason to suspect him of wrongdoing. The homeowner said he hasn't received mail from the flight school in several months.
Scully said during the press conference that Freitekh's father was paying for his son to go to flight school, and if he ran out of money Freitekh would return to Jordan and wait for his father to make enough to finish up flight school.
Scully and Hastings, like East Hartford officials, reiterated that it is not believed this is a terror incident. However, the NTSB handed the investigation over to the FBI Wednesday afternoon after determining that the crash was intentional.
Flight instructor Prevalla, an Albanian national who lives in Hartford and is president of the American Flight Academy and managing member of the Hartford Jet Center, is recovering at the Bridgeport Burn Center, but is expected to survive. He said Freitekh started an argument with him, leading to the crash. According to the Associated Press, Prevalla said that Freitekh was disgruntled about learning to be a pilot.
The FBI, FAA and NTSB were on the scene Wednesday investigating the incident, which involved a twin-engine Piper PA 34 Seneca. It went down on Main Street, just outside Pratt and Whitney's campus, not far from Goodwin College. The plane was heading for a flight school at Brainard Airport.