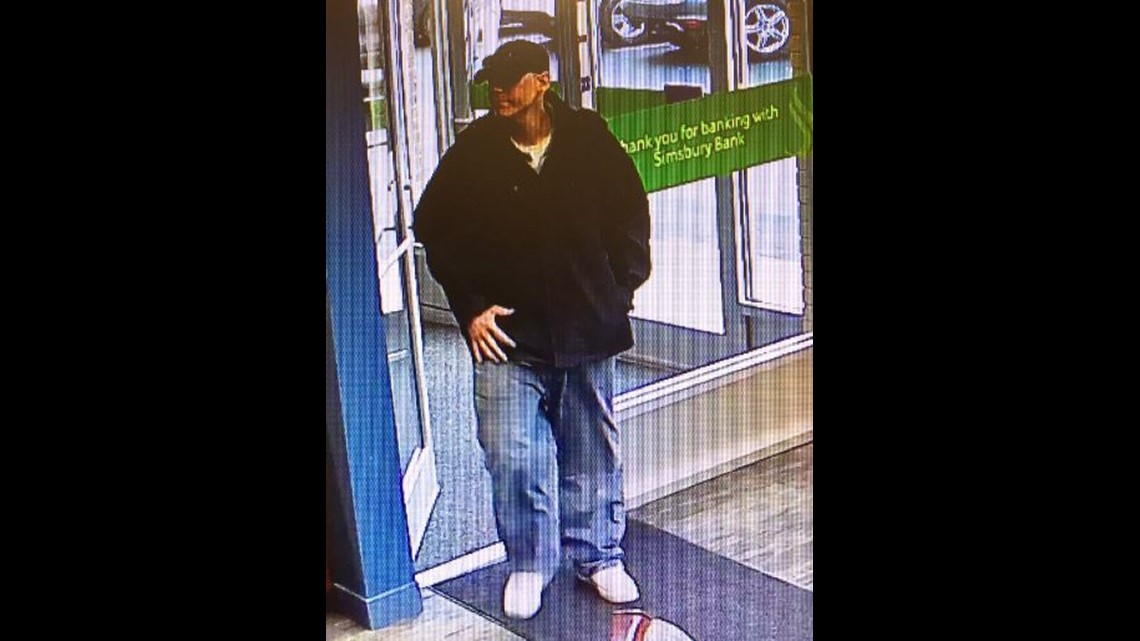 WEST HARTFORD —  Police are in search of a man who robbed a bank on Farmington Avenue earlier today.
West Hartford Police said the man walked into the Simsbury Bank located at 1234 Farmington Avenue, where he first passed a note to the teller.
Police said he then fled the scene with unknown amounts of cash. Officers said no gun was shown during the robbery and no injuries were reported.
He is described as a white male who was last seen wearing a dark ball cap, white or colored t-shirt, dark length "rain" type jacket with a hood, blue baggy jeans and white sneakers.
Anyone with information is asked to contact West Hartford Police.