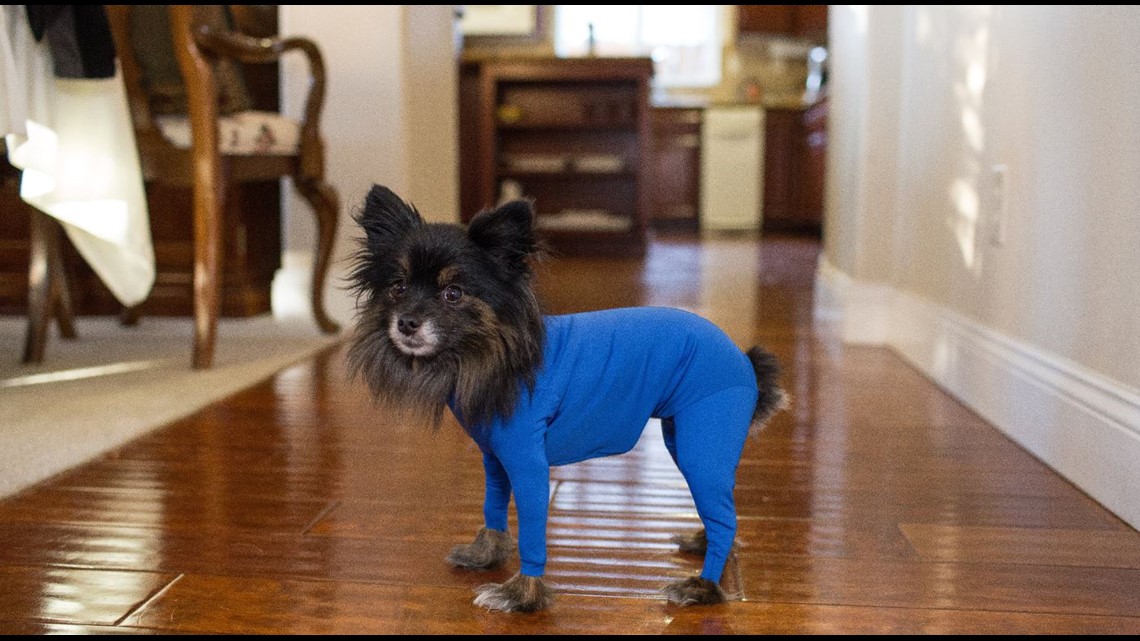 HARTFORD — Dog shedding can be an issue for some dog owners especially when trying to keep their house and car nice and cleaned.
So when you think of possible solutions to help decrease the amount of shedding a dog can do, it might be hard. And if you were able to come up with one that works for you, great job.
But a new option might make things much easier for you. The "Shed Defender" has been created for dogs to wear in the house, car, or anywhere you don't want dog hair, dirt, dander, and allergens, according to their website.
"The purpose of wearing the Shed Defender is to contain the shedding and any loose hair within the suit. It does not prevent them from shedding, just captures the hair after they shed it. Perfect for the car or house, family and friends houses," the website said.
The Shed Defender has medical purposes as well.
"Use it to replace the bulky, uncomfortable, medical cone; works by covering up any wounds, surgical sites, hot spots, etc. Helps with allergies the dog might have and various other skin diseases. Please consult your veterinarian before using it for medical reasons," added the website.