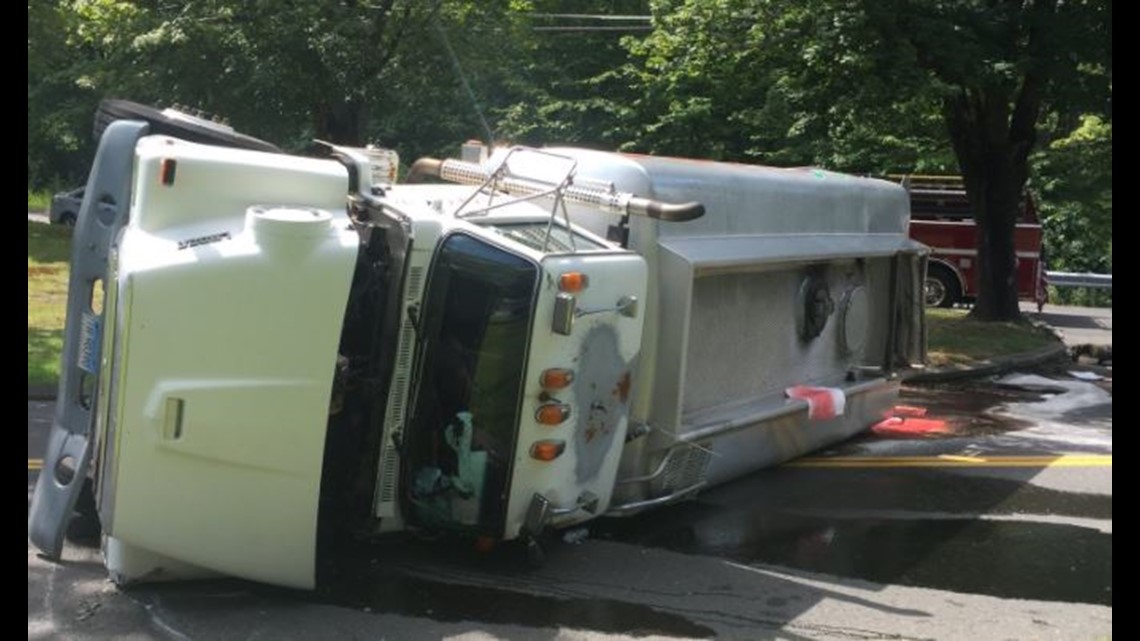 BEACON FALLS – Route 42 near Blackberry Hill Road in Beacon Falls has reopened following a tanker rollover accident.
Police said the tanker was carrying approximately 1,600 gallons of oil. Police said the tanker was traveling westbound on Blackberry Hill Road when the driver lost control, rolling onto its side at the intersection of Skokorat Road and Munson Road.
Police said the tanker came to a final rest stop on its left side and the impact with pavement caused the tankers to leak diesel heating fuel into the roadway. Police said over 150 gallons of fuel leaked out.
The driver sustained minor injuries.