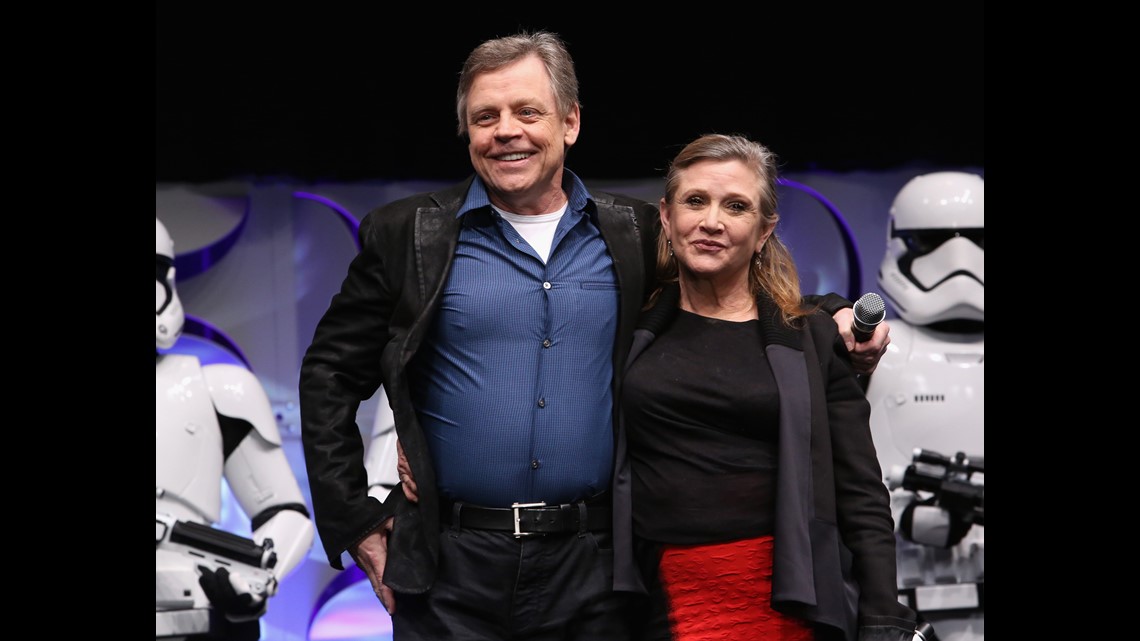 LOS ANGELES — "Star Wars" actress Carrie Fisher is receiving treatment in an intensive care unit after suffering a cardiac emergency on a flight Friday, according to her brother.
Todd Fisher said Friday night that his sister is receiving excellent care, but that he could not classify her condition. He had earlier told The Associated Press that she had been stabilized and was out of the emergency room. In a subsequent interview he said many details about her condition or what caused the medical emergency are unknown.
The Los Angeles Fire Department said responded to a gate at Los Angeles International Airport at 12:11 p.m. local time "to provide advanced life support and aggressively treat" to a patient on a flight from London to Los Angeles. They did not confirm that the patient was Fisher.
Todd Fisher said much of what had been reported about the incident was speculation.
"We have to wait and be patient," he said. "We have so little information ourselves."
United Airlines officials confirmed to the AP that a patient suffered a serious medical emergency on a London-to-Los Angeles flight Friday, but would not confirm it was Fisher. United Airlines said in a statement that the unnamed passenger was unresponsive when officials arrived.
Fisher, who is best known for her role as Princess Leia in the original "Star Wars" saga, and who reprised the role in last year's "Star Wars: The Force Awakens," has been traveling recently to promote her latest book, an autobiography called "The Princess Diarist." Her books, in part, recount her struggles with addiction and mental illness.