HARTFORD — Gov. Dan Malloy signed the state budget Tuesday morning after a late night vote in the legislature.
After five months of contentious debating, the governor signed the amended bill into law Tuesday afternoon, which included some changes, such as rollbacks of some corporate taxes.
The original budget bill, passed on the last day of the legislative session, June 3, but it set off criticism from corporations based in the state, including General Electric, Aetna and Travelers, about the included $1.5 billion in tax increases. The new budget, rolled back some of those increases.
"I'm very proud to pass the budget as amended," said Malloy, but he also said many of the decisions made in this budget may not be recognized for years to come.
Specifically, he was referring to property tax relief, which now caps the mill rate on vehicles and a large investment in transportation improvements. That won't go into effect until 2017.
"I think the right balance was ultimately struck and I'm very proud of the work that the legislature did in the last 48 hours," said Malloy.
But while some compromises were made, many still say it wasn't enough. The bill still holds $1.4 billion in tax hikes.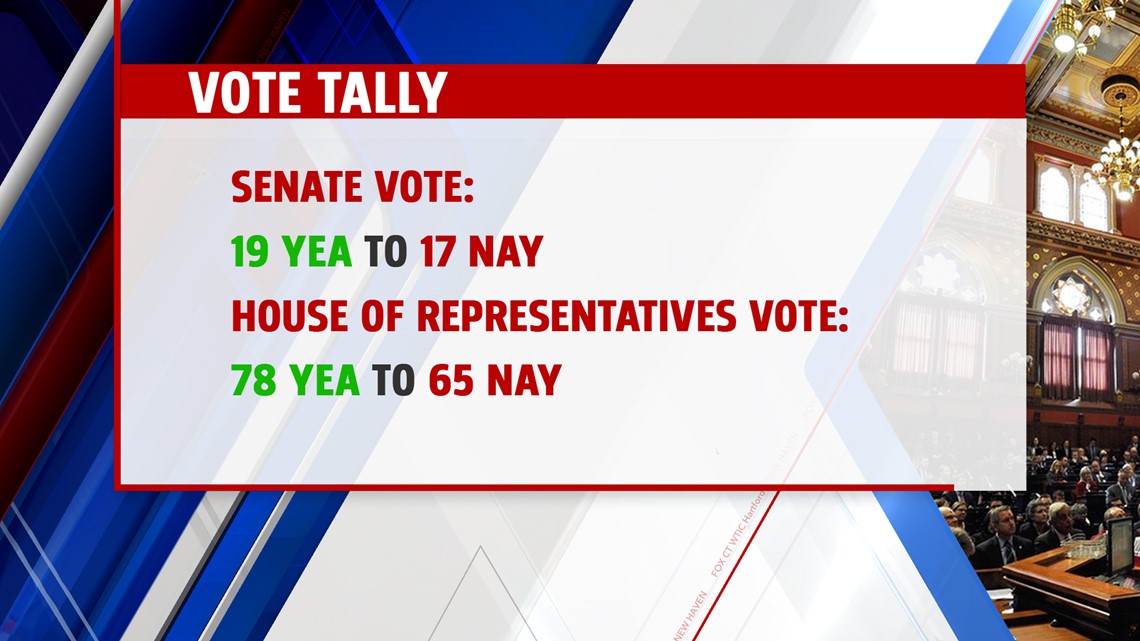 The House passed the new budget bill 78 to 65 around 1 a.m. Tuesday morning.
Democratic Speaker of the House Brendan Sharkey says they listened to the concerns of their constituents and the business community.
"This budget provides real property tax relief for the middle class, protects vital services families rely on every day, and invests in Connecticut's long-term economic future," Sharkey said.
Republican House Rep. Rosa Rebimbas said thew new budget just kicks the can down the road.
"On the heels of a $1.8 billion tax increase in 2011, the largest tax increase in state history, this budget raises taxes by another $1.4 billion on the already struggling middle class, and on job-creating businesses that are the backbone of the entire state economy," Rebimbas said.
Meanwhile, in light of a budget that includes tax increases, many are asking if Malloy broke his campaign promise to not raise taxes.
"I proposed a budget that didn't," said Malloy when asked for a response. "On the other hand, this was an historic opportunity to do something about transportation. Most taxpayers will not see a tax increase. That's the reality, we protected the middle class. Some wealthy people will see slightly higher tax rates."
Senate Minority Leader Len Fasano, R-North Haven, put out a statement Tuesday, saying in part, "I hope that a year from now, when Connecticut will without a doubt be facing another deficit, the governor will have the courage to own up to the fact that this budget did nothing to change the structure of how our state taxes and spends."