FAIRFIELD — A state trooper was taken to the hospital after their car was struck by another car Saturday evening.
State police said that the officer was helping the driver of a disabled car on the median near Exit 22, when another car driving in roadway crashed into him.
The car crashed into the back of the cruiser, which was then pushed into the back of the disabled car.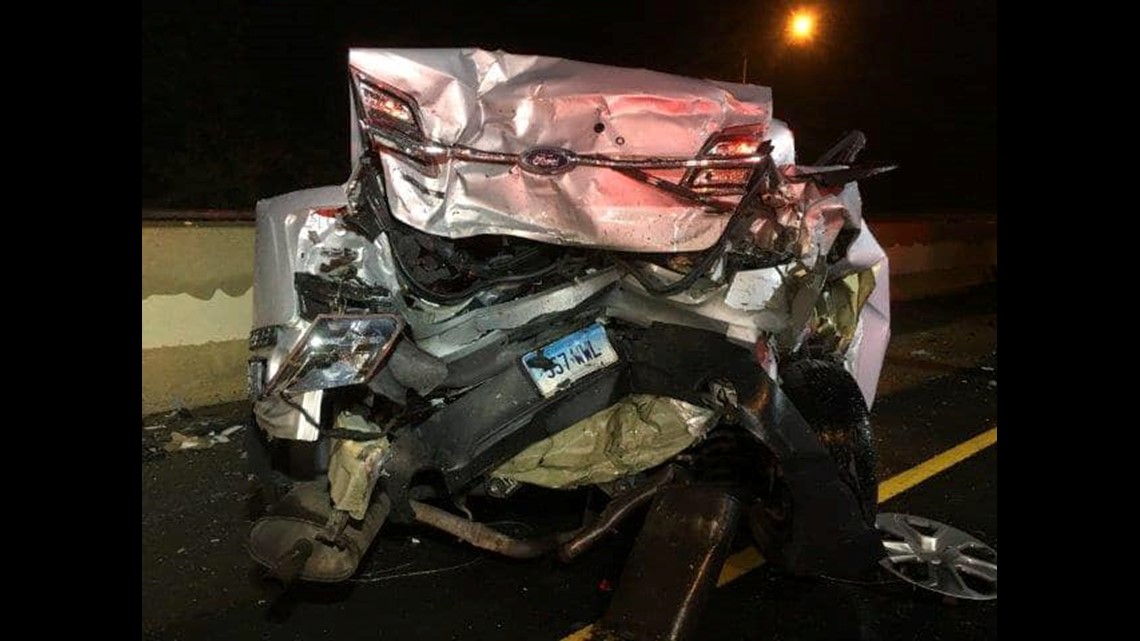 The Fairfield Fire Department quickly arrived on scene, removing everyone from their respective vehicles.
Everyone involved in the crash was taken to the local hospital for injuries.
A State Police spokesperson said, "Trooper Sawicki sustained non life threatening injuries, he has some broken, fractured bones and is dealing with pain in the aftermath of an accident this substantial, as one can imagine.  There is no further information at this time."