STONINGTON -- About 85 students from the 6th Grade Academy Teachers Memorial School in Norwich sailed through their school work on Tuesday.
They also kayaked and learned at an ocean lab.
For the 11th year, NESS -- New England Science and Sailing was back on the water. The non-profit foundation gives students, many of whom have never been on a boat before, a chance to get on the water and gain STEM-based learning and leadership skills.
"They're learning by doing," said NESS founder Spike Lobdell, who left Wall Street for the waterways of Connecticut in an effort to provide students what he calls "adventure education." "The water changed my life. Why shouldn't that be accessible to all, regardless of their financial means."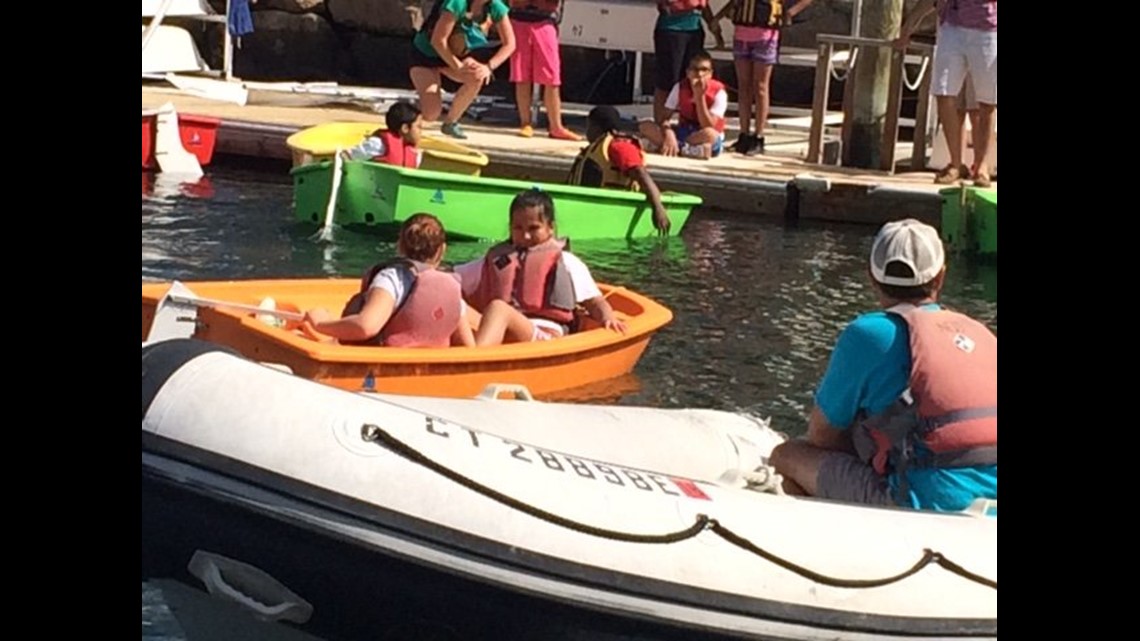 After a kayak trip through Stonington Harbor, Skye Laurent, a sixth-grader at Norwich's 6th Grade Academy said, "It was really fun, it was a great experience."
Currently NESS has teaching ports in Stonington, New London and Westerly, Rhode Island.
Lobdell added, "We're curing N.D.D.: nature deficit disorder."
To find out more about NESS click here.