BRANFORD - It's not too late to include kids with food allergies in your trick-or-treating prep this Halloween.  Easy treats that work for all kids are now available at most grocery and big box stores.
"We have MadeGood bars, GoGo Squeez," she said.  "Even Fruit Roll-Ups, Sour Patch Kids - these are familiar products that do not contain the top allergens."
She also recommends Skinny Pop, Cape Cod potato chips and bottled water, for hydration during a busy night.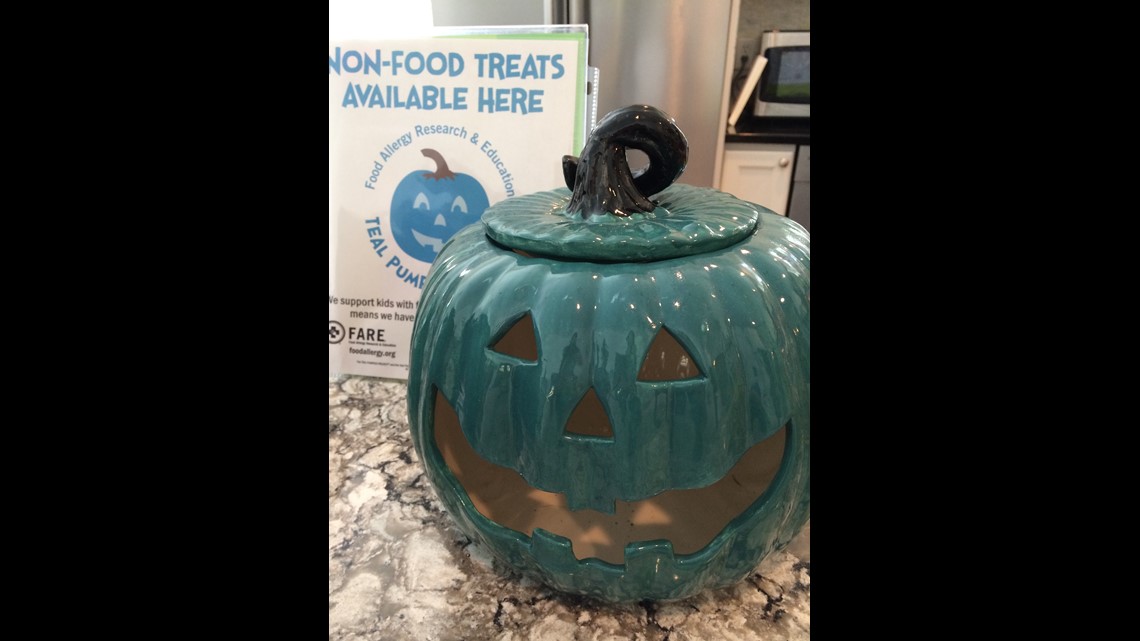 Lee also urges families to check out the Teal Pumpkin Project - which has gained steam over the past few years - urging people to provide non-food items to children on Halloween, such as glow sticks, bubbles, spider rings, pencils and erasers.
"What I love about the non-food rewards or treats is that if you buy too much you can save it year to year and they're really inexpensive," she said.
Kids with food allergies can feel excluded during Halloween - a time that often causes anxiety in parents.
"You have to keep an eye on your young children and make sure they're not eating things before you can look at them," said Lee.  "You're watching every step they take, every move they make."
But, some easy planning can reduce the stress - and increase the fun - for everyone.  "I do love this movement and think it's great for all children to be able to participate," said Lee.