TOLLAND - Interstate 84 east was closed for 3 hours early Sunday morning as the Tolland Fire Department worked in sub-zero temperatures to knock down a tractor-trailer fire.
The truck was hauling pallets of chicken that had to be removed to extinguish the trailer fire.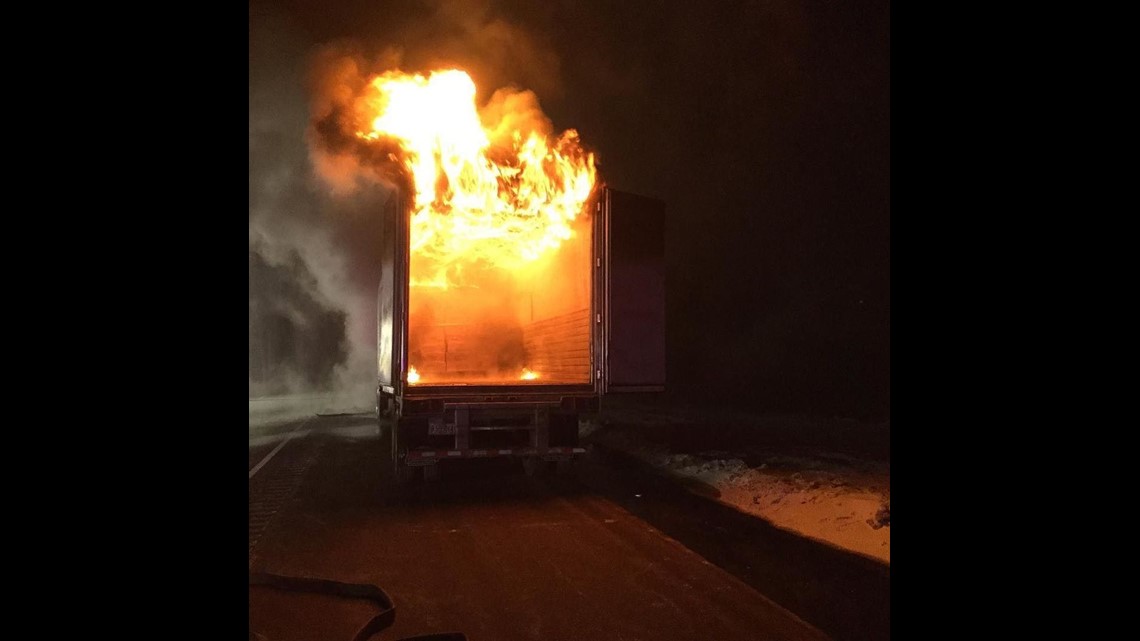 Handlines were freezing and crews were exhausted and cold, despite there being a 28-foot trailer with heaters for warming firefighters.
Connecticut Department of Transportation, Connecticut State Police, and Crystal Lake and Vernon fire departments provided mutual aid.
The cause of the fire is still under investigation. The entire truckload of chicken has been condemned and is being disposed.