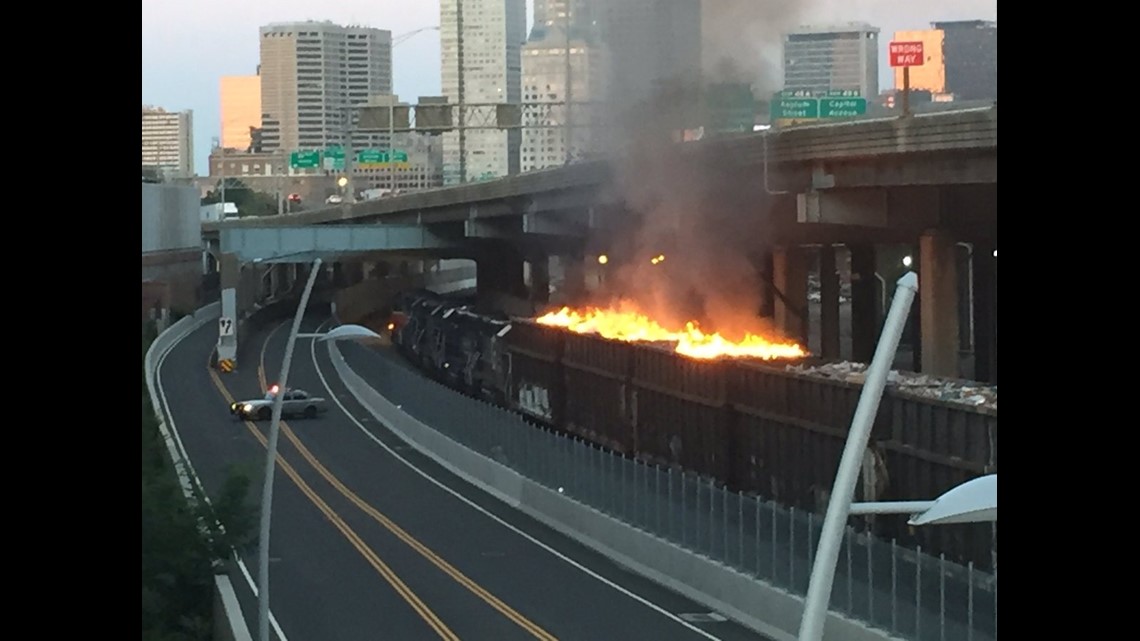 Shortly after 7:30 a train with three rail cars that was carrying garbage caught fire. The train was moved in between north and south Flower Street, right outside the Hartford Courant/FOX 61 building so that firefighters could put out the blaze.
Because the fire was less than a mile from Union Station in Hartford, Amtrak trains in and out of the Capital City have been suspended. CTFastrak buses have been suspended as well since emergency vehicles are parked on the busway.
The cause of the fire is unknown, but the train was headed to Massachusetts.
The smoke could be seen for quite a distance on I-84; the viaduct runs right above the train tracks where the fire occurred.
There were no reported injuries from the fire.
Stay with FOX 61 for updates on the cause.