STORRS-- A living space under construction on the University of Connecticut's campus is also under fire.
It will be called SCHOLA2RS House, and is a UConn learning community meant specifically for African American males. SCHOLA2RS House--which stands for scholastic house of leaders who are African American researchers and scholars--is set to be housed inside NextGen Hall, which is scheduled to open in fall 2016. Here is the description from UConn's website:
Uconn ScHOLA2RS House is a scholastic initiative to groom, nurture, and train the next generation of leaders to address grand challenges in society through the promotion of academic success in undergraduate programs at the University of Connecticut and in competitive graduate programs.
Users of the popular website Reddit heard about the concept and some are not happy about it. Online commenters are calling SCHOLA2RS House "racially segregated housing." Others ask where the "Caucasian Learning Center" is.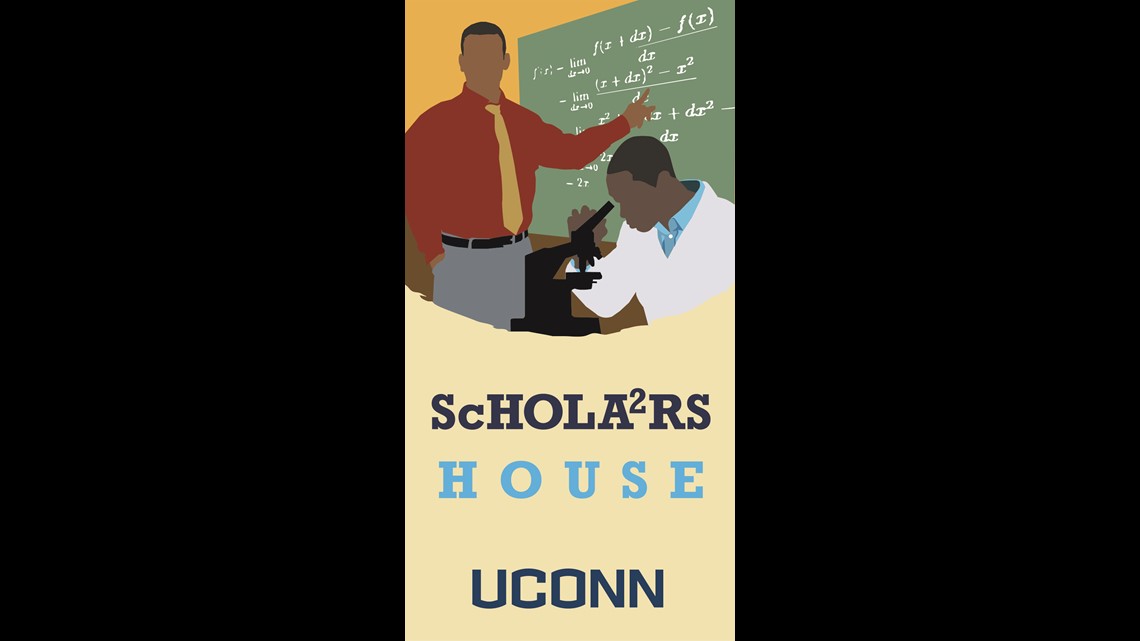 It's left organizers defending an idea that was meant to be pro-active.
"African American males graduate at a lower rate than their peers," said Dr. Erik Hines. "So the University of Connecticut was forward-thinking in bringing a solution to this issue."
Hines is an assistant professor of educational psychology at UConn. He will serve as faculty advisor to the 40 or so students involved with the SCHOLA2RS House. He points to statistics from 2012 that shows the graduation rate for all UConn students was 82.5 percent. The graduation rate for African American males was only 54 percent that year.
"It is a space for African American men to one, come together and validate their experiences that they may have on campus. Number two, it's also a space where they can have conversation and also talk with individuals who come from the same background who share the same experience," said Hines.
Phillip Lewis, a sophomore at UConn, said he would have considered joining the program if it was available when he started school.
"I was very social but a lot of the people, like, we didn't have a lot in common so it was kind of difficult to make friends," said Lewis, who is from Boston. "A community with like, all African American males, they can more relate to each other and they could do schoolwork more together and just help them feel more comfortable."
"As first year students, they are really set up to take full advantage of the university that we have here, so by the end, by Thanksgiving, more than half have a resume that's been critiqued by career development," said David Ouimette, the executive director of First Year Programs and Learning Communities at UCONN.
Celise Brown, a sophomore, echoed how beneficial the program can be.
"I'm a mentor for one of them, Women in Math, Science and Engineering, and it's a good way for students who have certain interests to be like, grouped with a lot of people with those interests as well," said Brown.
Still, SCHOLA2RS House will be the only Learning Community built around a race and a gender. Some Internet commenters took issue with that. FOX 61 spoke with several students who did not.
"If it gets out more, I'm sure that a lot of people may have problem with that but I have absolutely no problem with that," said sophomore Drew Gagne.
"I wouldn't call it segregation, it's not like they're forced there. It's an option, yea," said Brown.
Junior Christene Pedersen said, "I think it's great that we have that sort of diversity on campus that we're able to have learning communities for all sorts of interests."
Lewis thinks SCHOLA2RS House will be a good recruitment tool.
"I think this program, I mean, learning community, will have more African American males apply to the university," he said.
That's the point, according to Hines and Ouimette. They added that SCHOLA2RS House will be housed within a more than 200,000-square-foot dorm. The men of that learning community will roam the halls with almost 700 other students.
"The vision I think some people have in their head is different than what it is actually going to be," said Ouimette of the segregation allegations.