STORRS -- The video of an apparently drunk student being abusive to employees at the University of Connecticut has gone viral. The video shows the student arguing with the staff and refusing to leave without getting some mac and cheese.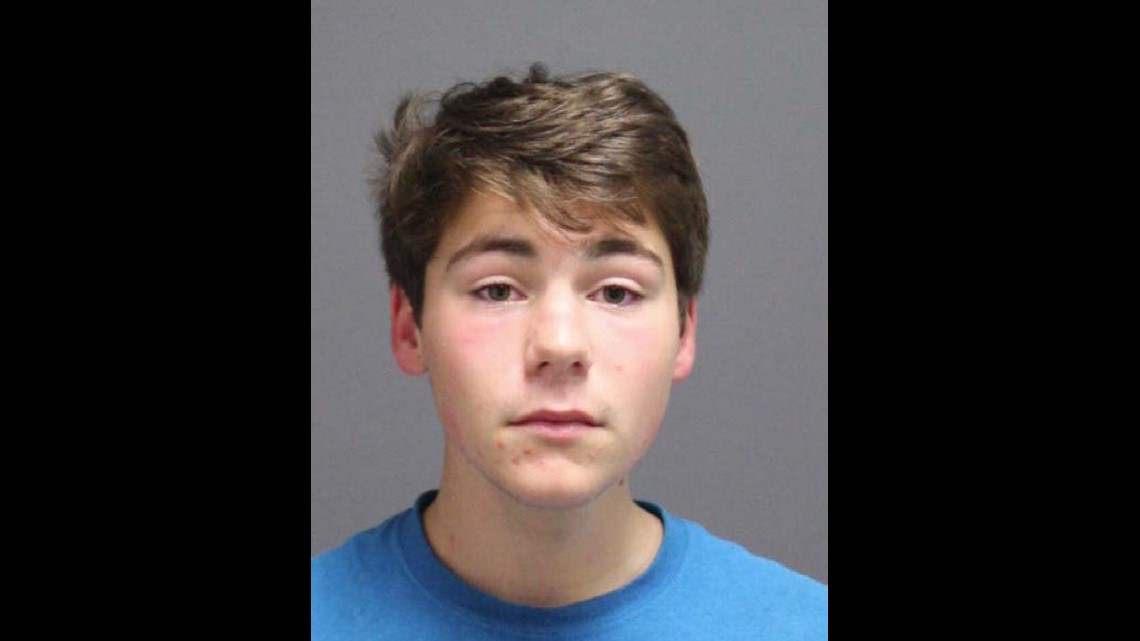 University of Connecticut police arrested Luke Gatti, 19, of Bayville, New York Sunday night around 10 p.m. and charged him with breach of peace and criminal trespass. He'll appear in court on October 13.
Police said they were called for a disturbance in the Union Street Market in the Student Union. Gatti had argued with the employees after being refused service for drinking alcohol in the market. Police said Gatti was physically and verbally abusive to the employees and was being detained when the officer arrived.
The video begins as one employee confronts Gatti and says that he wouldn't serve him because he had an open container of alcohol. Gatti replied he won't leave until he got his bacon jalapeno mac and cheese.
Gatti is seen calling the employee gay slurs, putting down the UConn police and eventually pushing the employee. When another student tries to intervene, he was pushed as well. Other employees try to get involved and eventually wrestle Gatti down on the ground.
UConn Police arrived and arrested the student. As he is being led out, Gatti spits at the employee.
CAUTION: Language in the video may be considered offensive and is not safe for work.
NOTE: The original YouTube clip has been removed by the user. 
"I was actually a couple spots behind the kid in the mac and cheese line," said UConn freshman Eric Elgar. "I was actually also getting mac and cheese. So, he had a beer in his hand. They found the beer in his hand. They confiscated it. And he still wanted his mac and cheese, but obviously he didn't get it."
UConn spokesperson Stephanie Reitz released a statement from the school on the incident:
Federal student privacy provisions prevent UConn from discussing potential discipline cases involving individual students. Generally speaking, any UConn student found to have violated the provisions of the Student Code may face penalties imposed by the Division of Student Affairs that range from probation to expulsion.
However, Reitz did confirm that Gatti is still enrolled as a student, though that could change.
Gatti was previously arrested twice for disorderly conduct in Massachusetts last September.
On September 1, 2014, Gatti was creating a public disturbance and threatened an officer in Amherst, Massachusetts, calling him racial slurs and screaming obscenities while flailing his arms. He was charged with disorderly conduct.
Then, on September 14, 2014 at around 1:30 a.m., officers responded to a large college house party in Amherst, Massachusetts. Police say Gatti was screaming obscenities at officers at the top of his lungs, causing a crowd to gather and watch. Police arrested Gatti for interfering while officers tried to disperse about 100 college students who were at the party.
Later, at the police department, Gatti is said to have kicked one of the sergeants, so an additional charge of assault and battery on a police officer was added.