WALLINGFORD -- A Wallingford wedding venue is shutting its doors, after being open for decades.
Villa Capri has been creating memories through weddings, showers, christenings, and other events for 56 years. Now,  the owners, The Mesite Family, announced that this year, will be its last.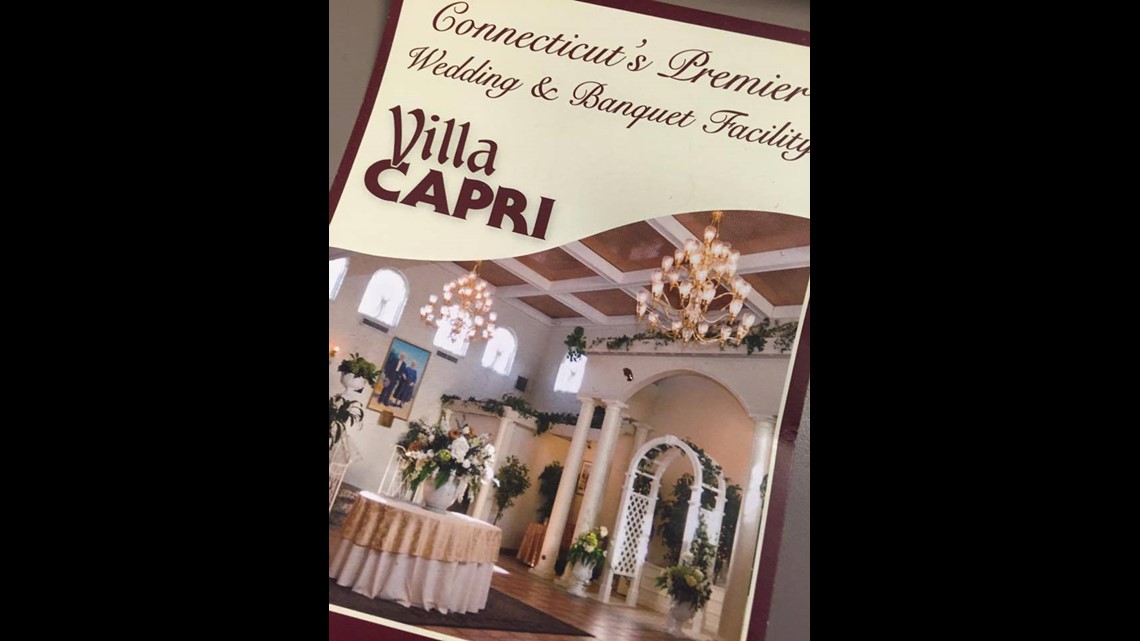 "'It's just really sinking in right now but we know that the time is right," co-owner Ralph Mesite said.  "I think when that day finally arrives, when we do that last wedding, that's when I think the big hits gonna be."
Villa Capri was founded in 1960 by George and Rosalie Mesite. It first opened as a restaurant and later transitioned into a banquet hall. Their children, Mark, Ralph, Gina and Robert, currently run the facility.
Even before it opened, it had meaning to the founding couple. According to the owners, the property was the location of their parents' first date.
"This property, when my dad and mom first dated, around 1950-1951 used to be a little fried clam shack and miniature golf, and it was their first date," Ralph said.
For more than five decades, Villa Capri became a chapter in countless love stories, so the decision to close the book on the facility, isn't an easy one for the family.
"It's bittersweet," Gina said. "I think though that it's time, we can take all those wonderful memories with us and move on and make new memories."
Closing the business will allow the Mesite family to focus on its existing businesses. It owns the Sonic of Connecticut franchise stores.
According to the Mesite's, Cumberland Farms, the convenience store and gas station, is going through negotiations to eventually take over the Villa Capri Property.
Villa Capri  will still host events until July 31, including its Easter Sunday brunch.