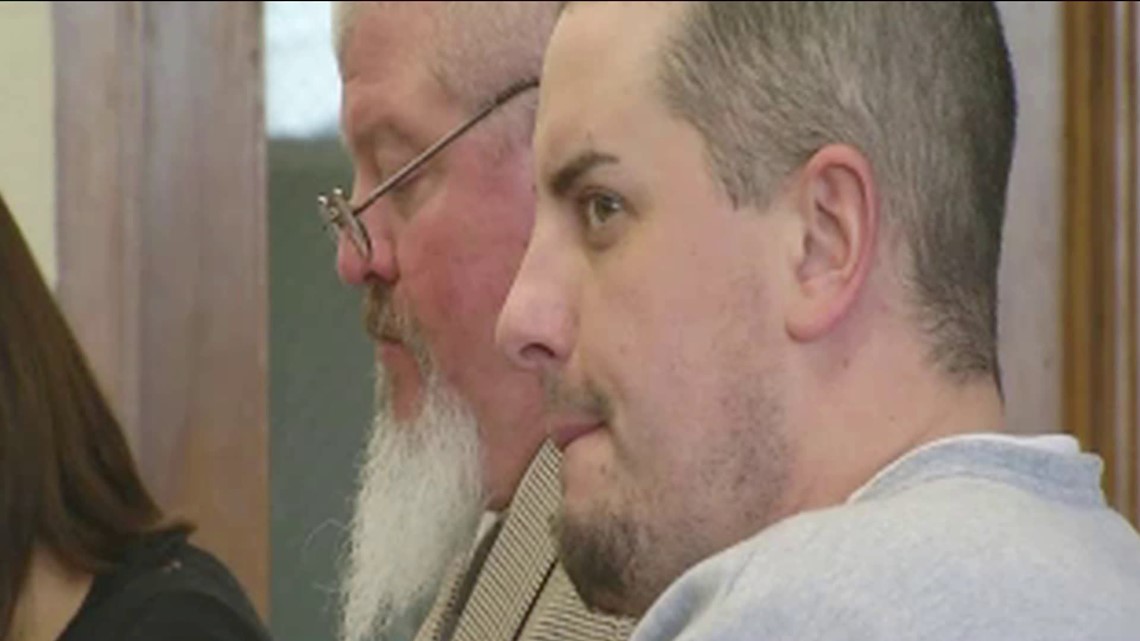 LITCHFIELD — As police were closing in, the Massachusetts man charged with interfering with emergency radio transmissions in Litchfield County tried to get rid of the two-way radio he allegedly used by throwing into a trash container at a Veterans of Foreign Wars post in Great Barrington, Mass., according to court documents released Monday.
Several people had contacted police to say they suspected Adam Perrelli, 35, was behind a series of phony radio calls on frequencies used by Litchfield County fire departments and ambulance crews. State police had distributed the recordings to the press with the hope that someone would recognize the voice.
Police said they received calls from tipsters and several mentioned Perrelli, who has a criminal record for felonies including sexual assault and burglary. Tipsters told police Perrelli had two-way radios.
A witness tipped state police to Perrelli's alleged attempt to get rid of the two-way radio, telling them on March 4 she saw him throw a backpack into the trash container on Feb. 28.
When detectives checked the trash container that same day, it was empty. They then contacted the owner of the carting company that emptied the container and he told them he still had the load from the VFW trash bin in his truck.
On March 6, the detectives followed the refuse truck to a transfer station in Canaan, N.Y., where the load was dumped. They sifted through the refuse and eventually found a backpack containing a Baofeng two-way radio they say Perrelli threw away.
That same day, Perrelli called the detectives and in an interview admitted that he made several of the fake radio transmissions that interfered with fire and ambulance dispatching in Litchfield County in December and January. He claimed to be drunk when he made some of the calls.
Several people told police that Perrelli had boasted to them of making the phony radio transmissions. They said they contacted police after learning of the severity of the allegations and alleged interference with emergency radio transmissions.
Perrelli, who used to live in Branford, was arrested Friday on charges of reporting a false incident, reckless endangerment, computer crimes, interfering with an officer and tampering with physical evidence, state police said. He was arraigned Monday in Superior Court in Litchfield and ordered held on $125,000 bail.
By David Owens, Hartford Courant