WETHERSFIELD -- The Wethersfield Police Department is mourning the loss of a K9 who died after he was injured in the line of duty. Thor died Tuesday night as a result of injuries he sustained chasing a kidnapping suspect Monday.
Before his death, Thor was involved in a search for a suspect, but police lost sight of both Thor and the suspect for quite some time.
When they did find Thor, about two hours later, he was injured and taken to the vet. Thor collapsed and died shortly after his handler arrived at the vet Tuesday.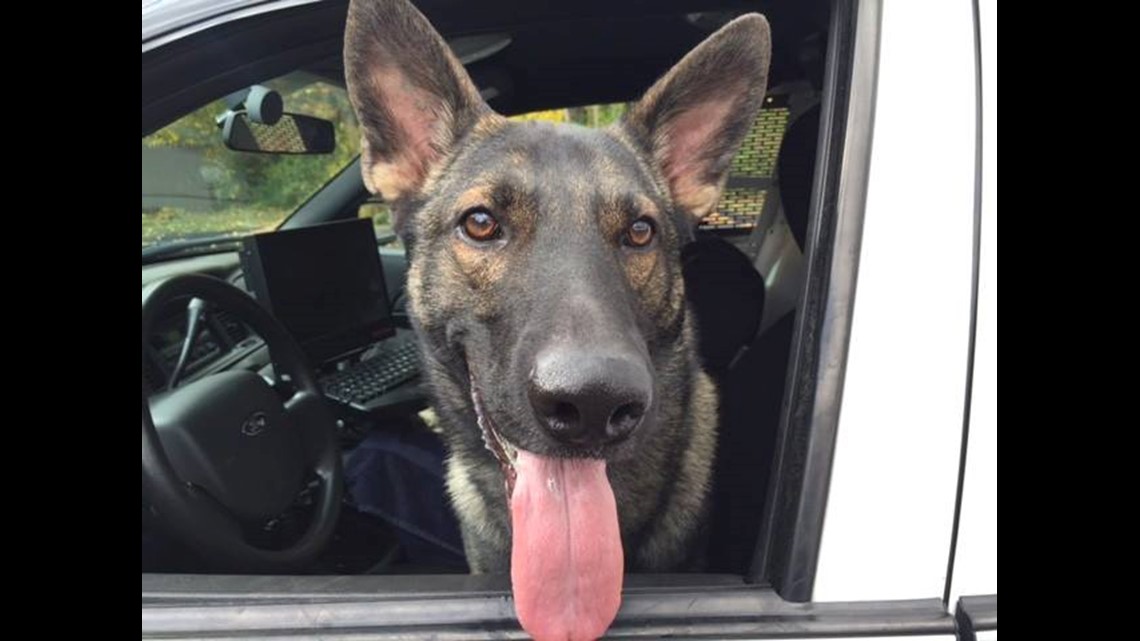 According to Wethersfield Police Chief James Cetran, Thor died from an injury to his side. An ultrasound was done to determine his cause of death, but a necropsy will not be done.
The injury was sustained either by a kick or fall.
"He was one of ours and this is a tough time for the entire department," said Chief Cetran.
The situation all started Monday evening when a woman arrived at the police station and said her daughter had been kidnapped. Police went to a nearby Motel 6 where they located the suspect and the chase began. Hartford police are also involved in the case.
Police warn that the suspect is armed and still on the loose. They believe they have identified him, and are applying for a warrant for his arrest to charge him with violation of a protective order and interfering with police. Additional charges could be added in light of Thor's death.
The department wrote a message about Thor on their Facebook page:
It is with great sadness that we announce the unexpected passing of Wethersfield Police K-9 Officer Thor. K-9 Thor passed away last night as a result of injuries he sustained in Monday's foot pursuit of a kidnapping suspect. We will begin making formal arrangements to honor our fallen brother and will post the specifics once finalized. Our deepest condolences remain with Officer Nuno Martins and his family during this difficult time, just as K-9 Thor's courage in deeds will remain in our hearts. Sergeant Jennie Rivera, Canine Unit Supervisor.
Thor had been with the department for about two years, and was one of just two K9s with the Wethersfield Police Department. A ceremony will be held to honor his death in the line of duty.