CHICAGO — Wrigley Field is 915 miles by car from Waterford, Connecticut. So why was there a Crown Pizza hat in the Cleveland Indians dugout during game 4 of the World Series Saturday night?
Taso Vitsas, the owner of the pizza restaurant, has the right connections, apparently.
Vitsas is friends with Rajai Davis who plays for the Cleveland Indians. Davis is from New London.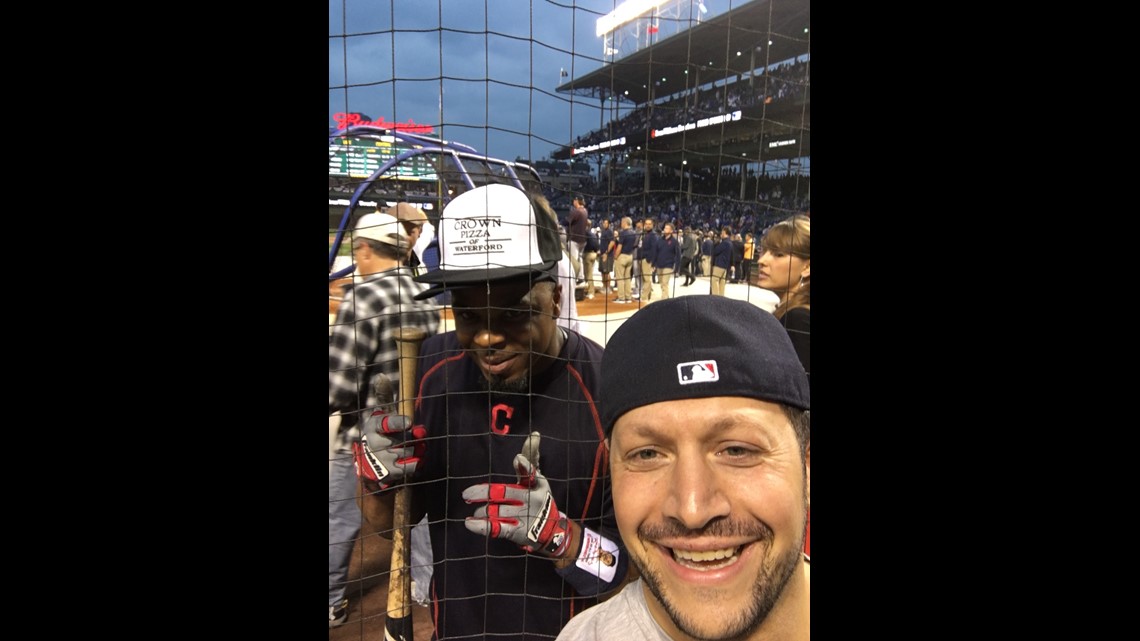 An Indians fan, Vitsas had a feeling they might make it to the World Series this year, so he asked Davis for tickets. He also made a hat that said "Crown Pizza of Waterford."
When Vitsas got to Chicago Saturday, he prevailed upon stadium staff to put the hat in the dugout.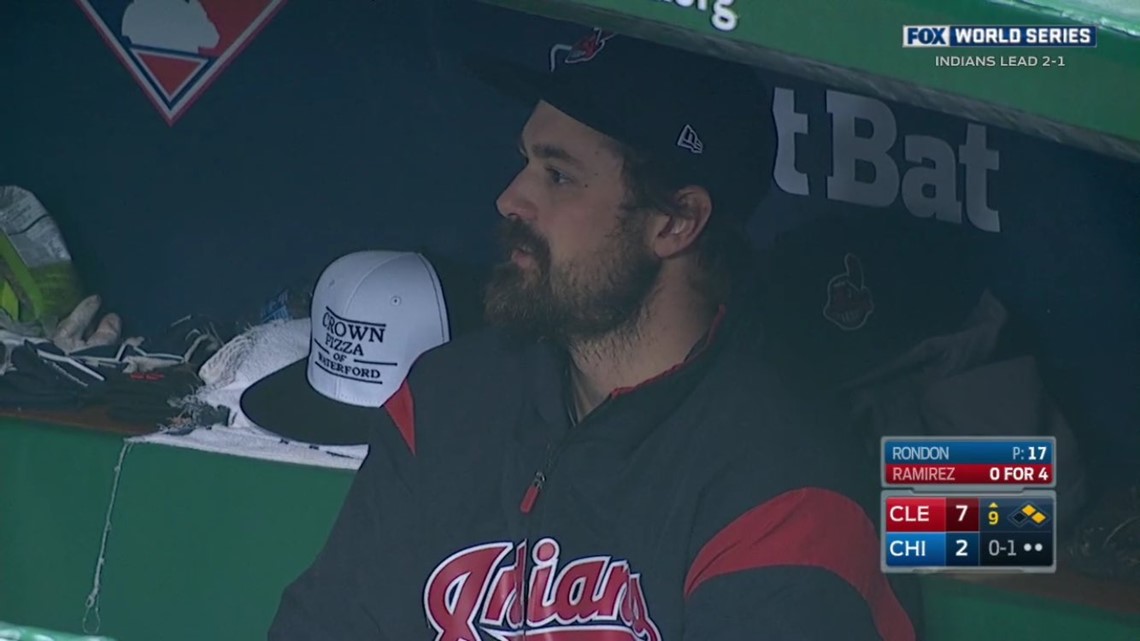 Until ALCS MVP Andrew Miller sat near it and was picked up by a camera during the FOX Sports broadcast of the game. On the shelf next to him, the shot clearly showed the Crown Pizza hat.
But Vitsas didn't know that. He was sitting in the stands, excited to watch his Indians win. When he got out of the stadium, he checked his phone and found more than 30 messages from all over telling him the hat was on TV nationwide.
Back home on Sunday, Vitsas was fielding messages from friends about the placement in front of millions of viewers.
The Waterford man says he's thrilled that his plan worked out, especially since he claims he's never done any marketing.