OLD SAYBROOK -- Wind gusts from Hermine caused minor damage and scattered power outages across the state.  The majority of the damage was on the shoreline.
More than 180 people in Old Saybrook woke up Tuesday morning to no power in the area of College Street, but it was restored by 9 a.m.  That's where a tree knocked came down snapping two utility poles in half and causing a small brush fire, according to Old Saybrook's Office of Emergency Management.  The repairs continued well into Tuesday morning forcing the road to close from Cromwell Place to Willard Avenue Extension.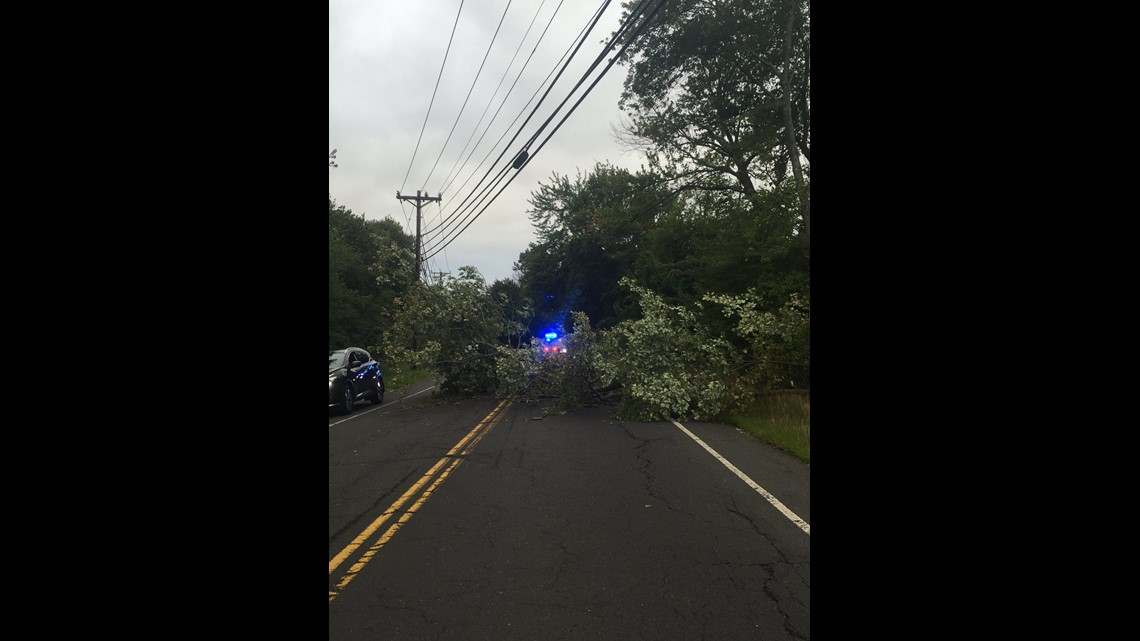 Also in the Old Saybrook Point area, Old Saybrook's fire department reported a tree fell on a house, but no one was injured inside the home.
On other parts of the shoreline, in New London, trees and utility poles were knocked down on Ledge Road, Reyburn Street and Montauk Avenue.
Further northeast, in West Hartford, crews removed a tree that fell at 318 Sedgwick Road just after 7 a.m.
In Manchester, a tree fell on wires on Hilliard Street, leaving over 500 customers without power Tuesday morning. The road was closed New State Road to Adams Street to allow Eversource crews to repair the power lines.
In Plainfield, a pole broke on Norwich Road, near the intersection with Old Norwich Road, leaving Norwich Road closed between Lathrop Road and Mill Brook Road.  Officials said they expected at least one lane of the road to be closed during the morning.
Hermine's center was about 100 miles southeast from the eastern tip of Long Island at 5 a.m. Hermine is expected to meander northward in the Atlantic on Tuesday and is on track to be off the New England coast by Wednesday.
Forecasters expect Hermine's maximum sustained winds to remain near hurricane strength -- at nearly 65 mph, with higher gusts -- extending up to 230 miles from its center. Winds around the state are around 35 mph.