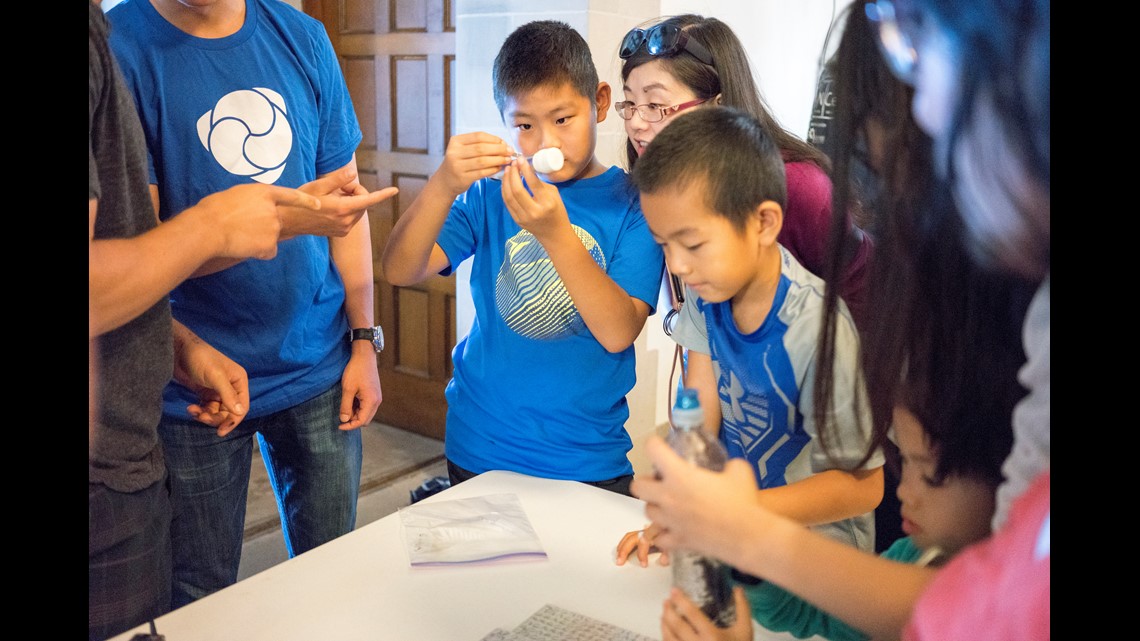 NEW HAVEN -- Kids slide across a floor covered in cornstarch, dumped there by a cement mixer. They are learning about dense, thick non-Newtonian fluids during a program called Small, Sticky, and Squishy, hosted by scientific experts and students at Yale University in New Haven.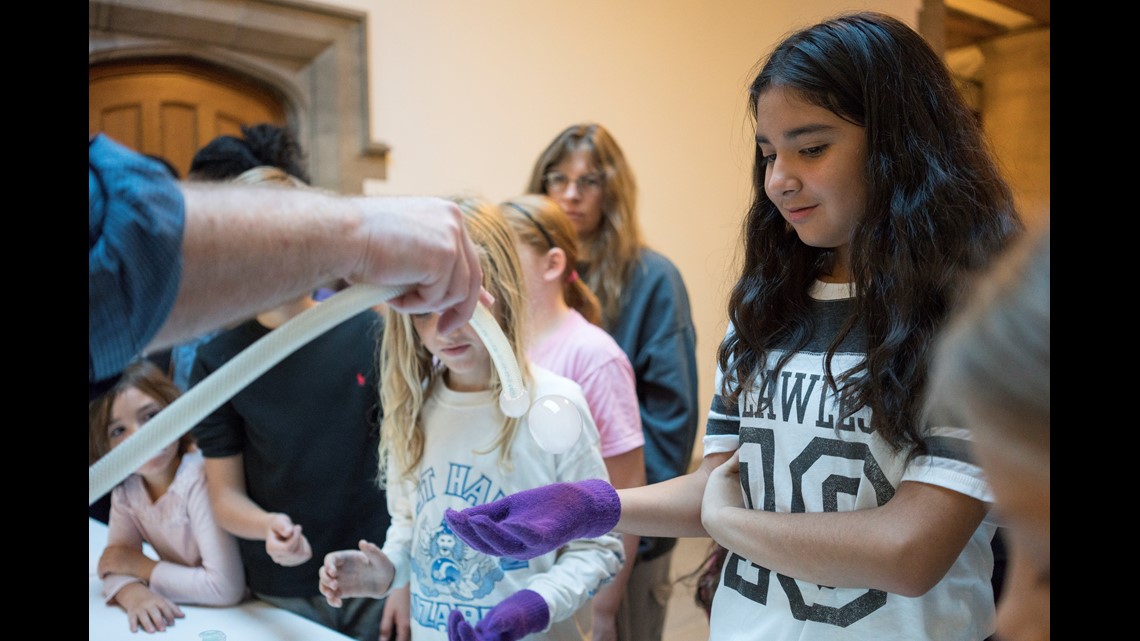 "We have a lot of flashy, gee-whizzy demos that are hands-on and a lot of things to teach the kids and get them interested," says Kurt Zilm, a professor of chemistry and chemical engineering, also the host of Science on Saturdays, one of Yale's free outreach programs for kids across the state. Organizers are raising awareness about the efforts — just one example of the prestigious institution's commitment to area families.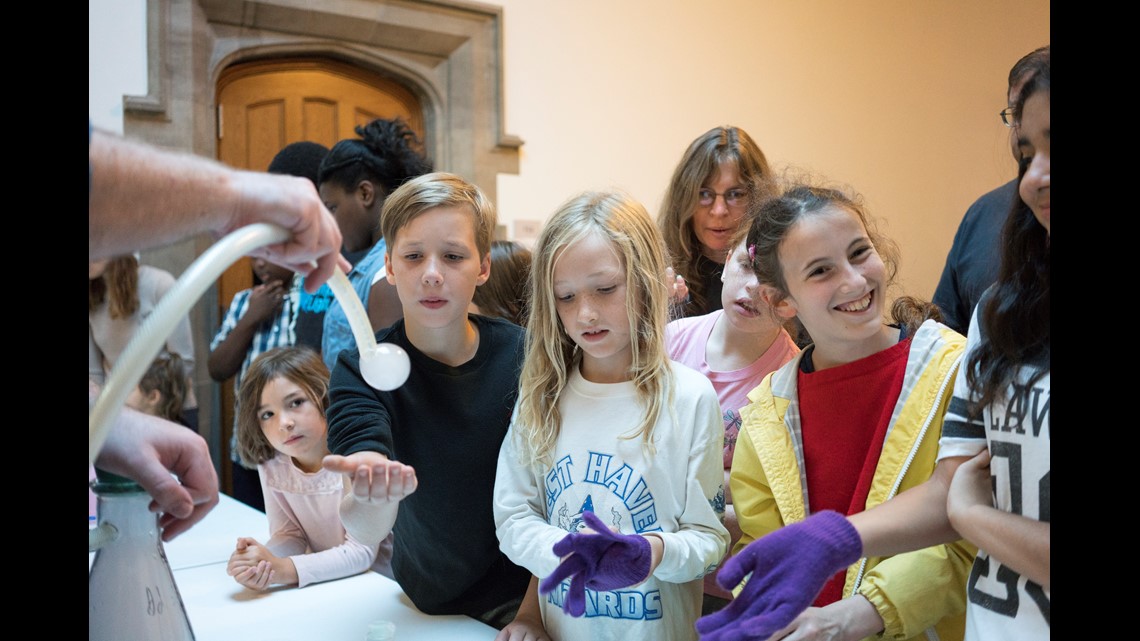 "Last year, we had 109 different programs that students could come to," says Maria Parente, coordinator of community programs in science at Yale. Selections range from family nights at the Leitner Observatory and Planetarium, to Girls' Science Investigations.
Click here to learn all about Yale's outreach - Pathways to Science - for local kids.