HARTFORD - The logo for the Hartford's Yard Goats was made public at a press conference Wednesday. The Double-A Eastern League affiliate of the Colorado Rockies, unveiled their identity at the XL Center on Wednesday afternoon in downtown Hartford. Royal Blue and Kelly Green make up the club's new official colors, paying tribute to Hartford's rich sports history.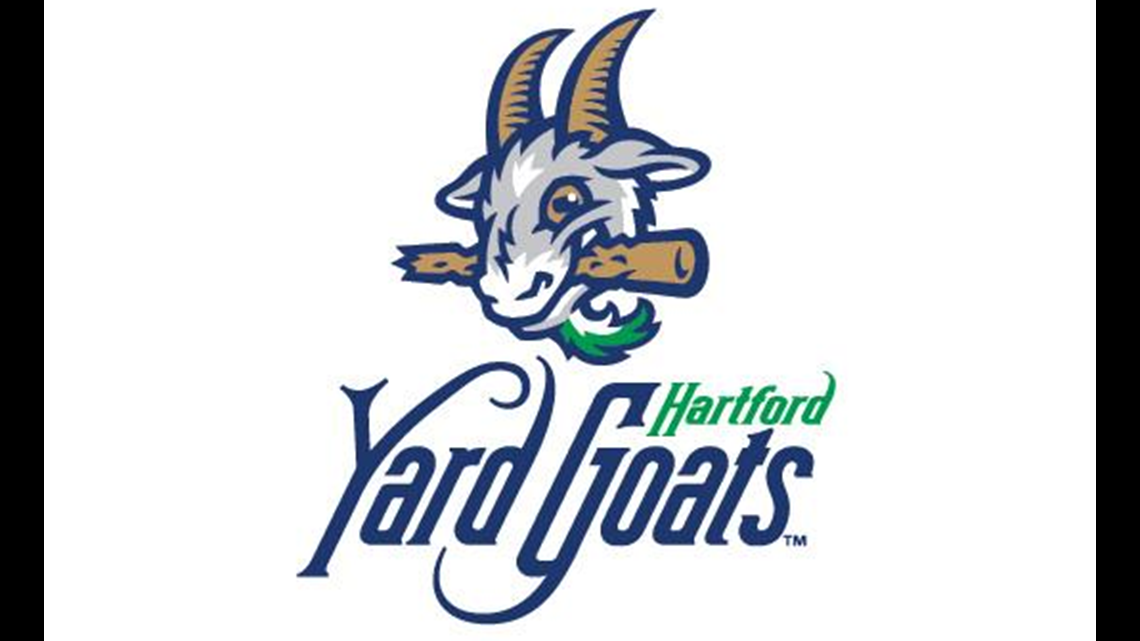 "The definition of a Yard Goat is a hardworking locomotive that moves trains from track to track, keeping the rail yard moving. A Minor League Baseball player is like that Yard Goat, working hard in his Minor League City to keep his Major League affiliate on track," the team said in a statement.

The Yard Goats will play all 71 Eastern League home games at Dunkin' Donuts Park in Downtown Hartford, at the new state-of-the-art ballpark at the intersection of Main Street and Trumbull Street.
The team has announced sponsorships with Travelers and other corporate partners.
Check the Hartford minor league baseball team's website for more information or follow them on Twitter @GoYardGoats.
The team name was selected after more than 35,000 votes suggested almost 6,000 unique names in a month-long, name-the-team contest.