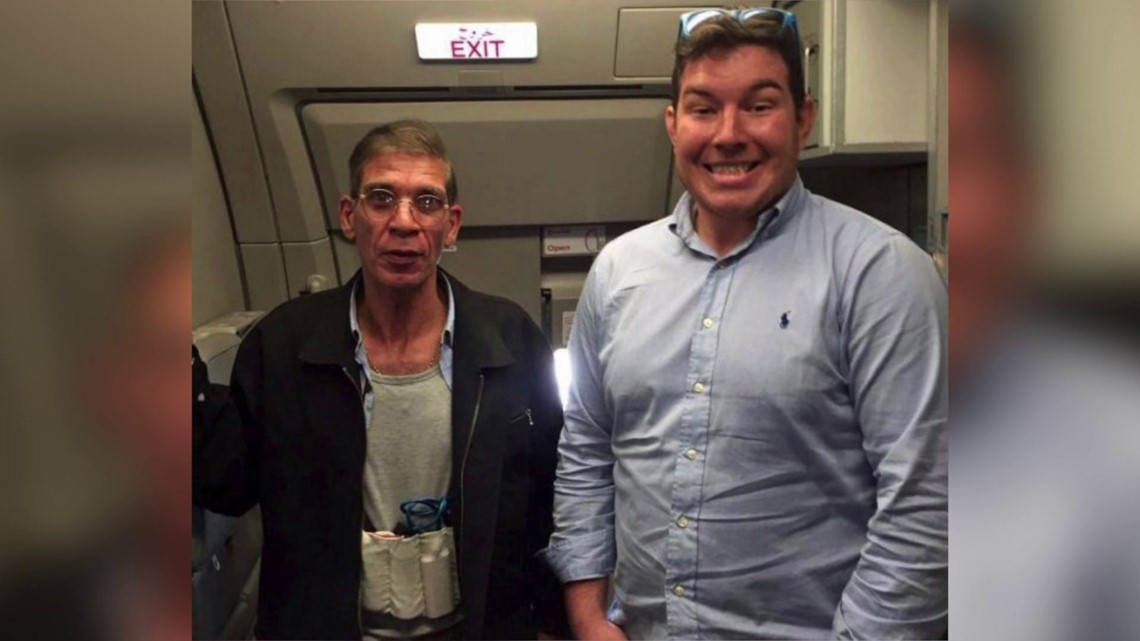 A British passenger, 26-year-old Ben Innes, is seen in the shot posing with the man who accused of hijacking the Egypt Air plane.  It was taken during a nearly six-hour stand-off with police in Cyprus.
Innes sent the picture to a friend in Britain over the 'Whatsapp' app.
If you're wondering what he was thinking, you're not alone. He told the Sun Newspaper about half an hour after they got to the airport he actually asked to have his picture taken with the suspect.
"We were sitting around and I thought 'why not? If he blows us all up it won`t matter anyway,' " he said.
"It would be the best selfie you could ever send to your mates. Better than anything you'd ever get on a night out or on holiday."