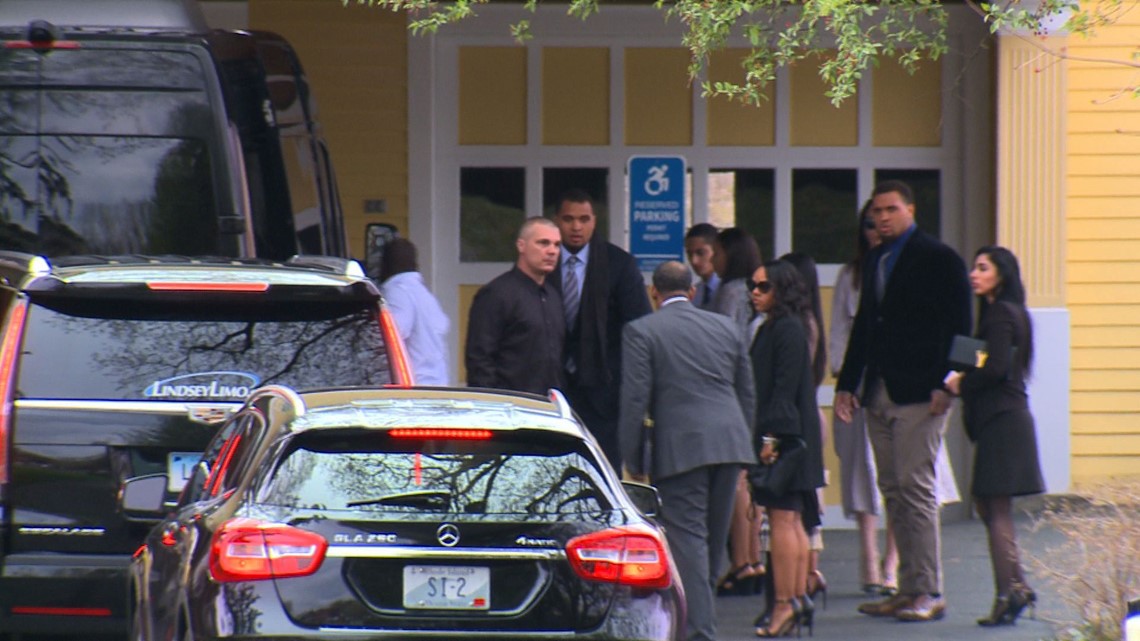 NFL players and twins Mike and Maurkice Pouncey were among the 50 people who paid final respects to Hernandez. Mike is a center for the Miami Dolphins, and Maurkice plays the same position for the Pittsburgh Steelers.
Hernandez's family expressed thanks to the public for its empathy and understanding. Ronald Sullivan, one of Hernandez's lawyers, read a statement Monday thanking people for their "thoughtful expressions of condolences."
Sullivan says Hernandez's family appreciates being able to say their final goodbyes in privacy. He said "They love him and they miss him."
Services were held at a funeral home in Bristol. The burial will be private at an undisclosed location.