WILLINGTON, Conn. — State Police urge residents to "be on the lookout" for a suspect in the Friday morning assault, where one man was killed and another seriously injured.
Officials identified the suspect as 23-year-old Peter Manfredonia.
A spokesperson for the University of Connecticut confirmed to FOX61 that Manfredonia is a student in the joint School of Engineering/School of Business Management and Engineering for Management program.
According to a statement, he first enrolled at UConn in the fall of 2015 and is currently a senior.
Manfredonia was seen leaving the scene of the assault on Mirtl Road wearing a white/multi-color helmet and dark clothing, troopers say
According to State Police, Manfredonia was operating a red sport-type motorcycle. He is believed to be armed and dangerous.
Residents should not approach him if seen. Please call 9-1-1.
Manfredonia is not attending summer courses, and had not been living on the UConn campus either at the time of the assault in Willington or during recent semesters, UConn spokesperson Stephanie Reitz said.
"UConn is in contact with Connecticut State Police and providing any assistance and information that may assist with their investigation. Since the investigation remains open and active, the University will not be making additional comments at this time," Reitz continued.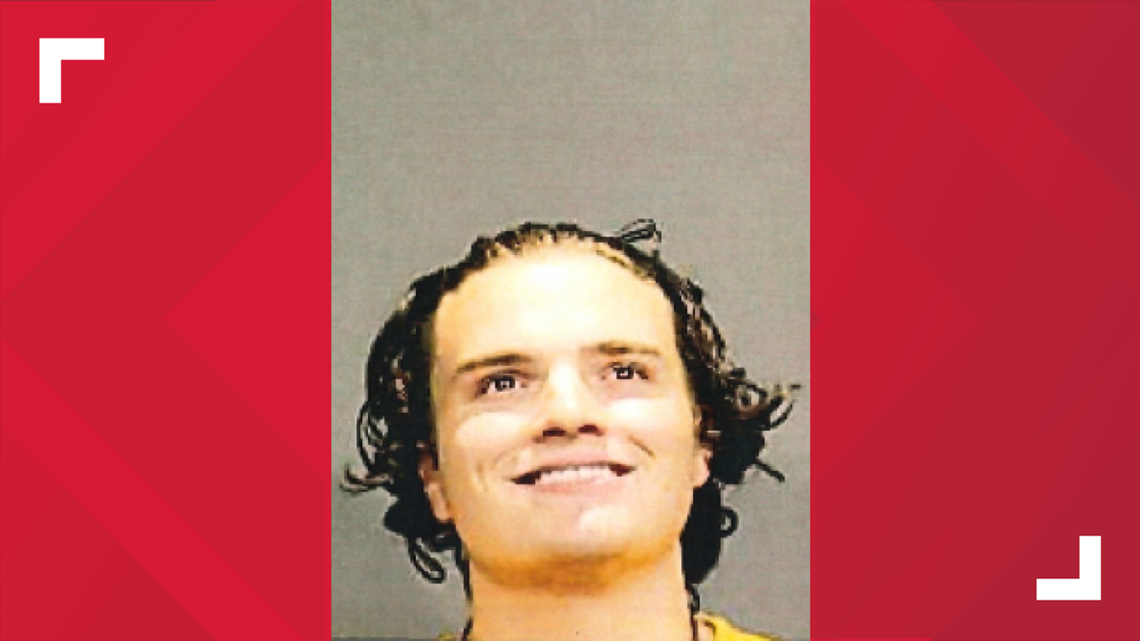 "The university expresses its deepest, most heartfelt sympathies to the victims and their families in this horrible, incomprehensible tragedy," the statement continued. "While the University can't discuss specific individuals or cases, UConn strives to do everything possible to identify and engage with students of concern and to provide them with all the assistance and resources we can both for their own well-being and that of the wider community."
State Police responded to Mirtl Road shortly just after 9 a.m. and located two elderly male victims.
Troopers immediately began CPR on the victims and they were transported to local hospitals by LifeStar.
Officials identified the deceased victim as 62-year-old Theodore Demers, of Willington.
State Police did not provide an update on the extent of the second victim's injuries.
Major Crimes were called to the scene to establish a perimeter around the scene and to begin a thorough investigation.
The weapon used in the assault is believed to be an 'edged weapon,' officials said. However, a description of that weapon was also not yet available.
According to State Police, investigators are working to determine a motive in the assault, as they don't believe there is a connection between individuals involved.