HUNTSVILLE, Ala. — Huntsville police are investigating a second act of vandalism against a local synagogue, Chabad of Huntsville, one day after the Etz Chayim Synagogue was targeted with anti-Semitic graffiti.
They released these two suspect photos: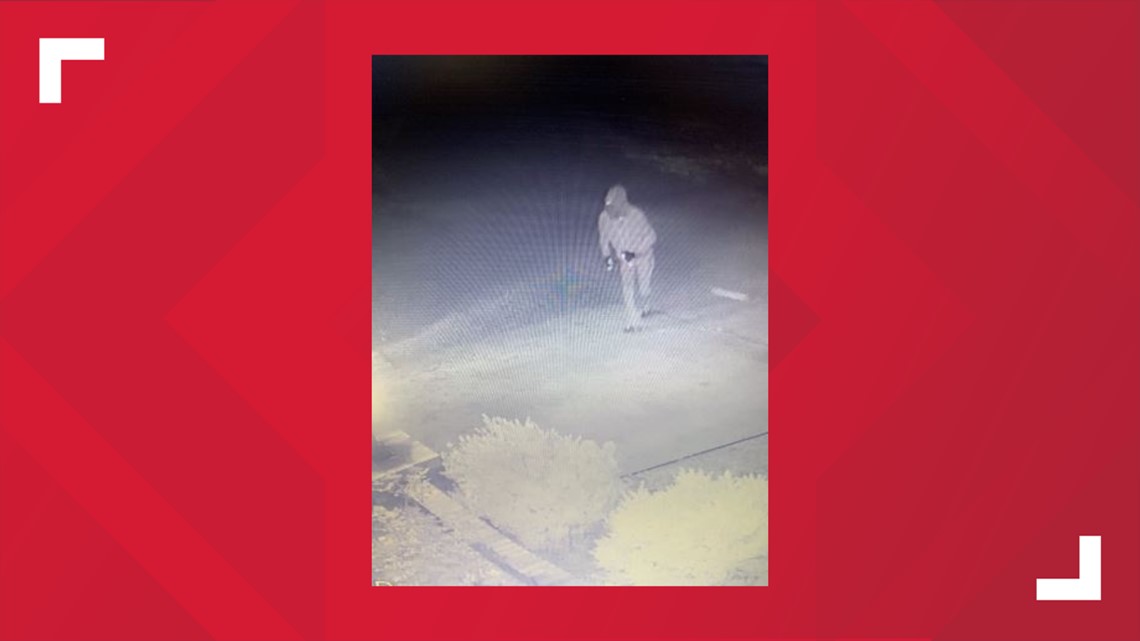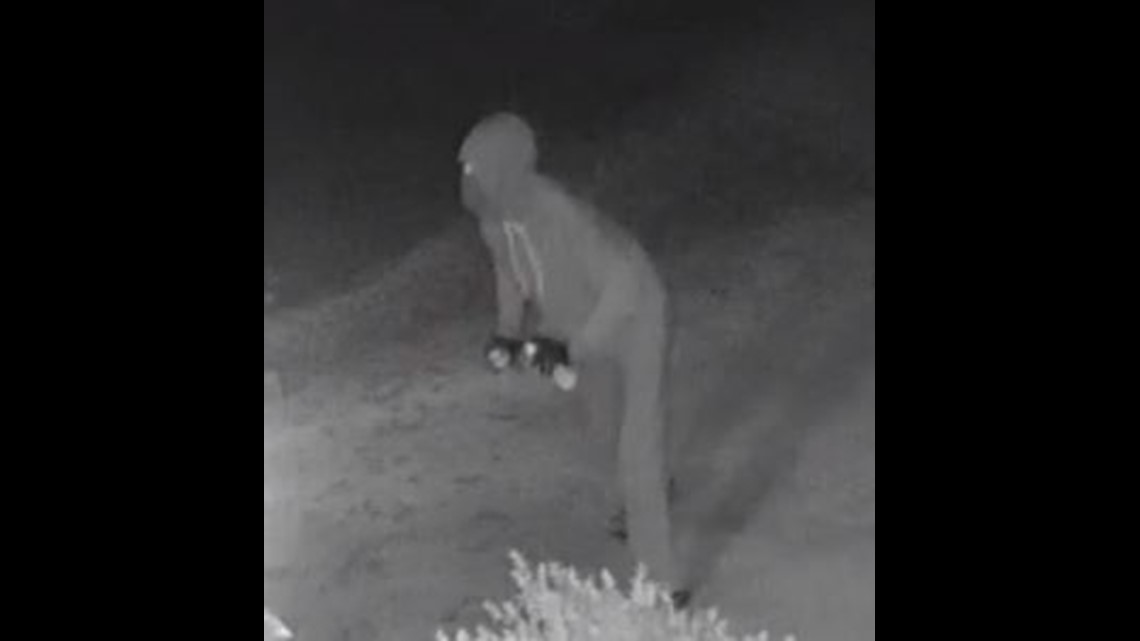 Chabad of Huntsville is a Jewish house of worship and private home off Governors Drive. Like Etz Chayim, it was spray-painted with swastikas and racial slurs overnight.
In a news conference, HPD Chief Mark McMurray stressed that this is a crime, and crimes targeted at people because of their religion, which they believe this is, is a hate crime in Alabama.
McMurray said that in addition to local police and sheriff's offices, the FBI with video and cell phone forensic experts are actively working these cases.
He urged the person or people responsible to turn themselves in.
The public has contributed close to $2,000 to Crimestoppers as a reward. Chief McMurray says if you have any information, you can call 256-53-CRIME anonymously. You'll be given an anonymous number and if it turns out that your tip lead to the arrest of the person or people responsible, you could receive up to $2,000. More donations are coming in, which will increase this reward.
Mayor Tommy Battle spoke to express the city's sorrow and sympathy for the local Jewish community and offer support during this difficult time.
Local churches were at Chabad of Huntsville this morning to clean up the graffiti, just as they were on Thursday after the vandalism at Etz Chayim.
Temple B'nai Sholom posted this statement on Facebook. It's the second one in two days following Wednesday night's attack on Etz Chayim Synagogue.
TBS Statement on Antisemitic Vandalism to Chabad of Huntsville

As many of you already may know, there has been yet another incident of antisemitic vandalism in Huntsville: Chabad of Huntsville was vandalized late last night, on the second night of Passover. Several congregants, as well Shira and I, were there this morning to offer whatever support we could. Clean-up efforts are underway by our friends at The Rock and The Dwelling Place.

With regard to our Temple B'nai Sholom: myself, the Executive Committee, and the Chair of the Security Committee are remaining in regular contact with each other. I am personally in contact with Huntsville Police and with the FBI. We have been collaborating with local and Federal Law Enforcement and are taking the necessary steps to ensure that we do all we can to prevent an attack on our Temple.

It is reassuring to know that the HPD Chief of Police, the Mayor, and so many others are strongly supporting the effort to catch the perpetrator. Here is a link to today's press conference, held outside of Chabad:

https://www.facebook.com/whntnews19/videos/1344354192416930/

Having so very many of us come together last night for the TBS Second Night Virtual Community Seder was both deeply heartwarming as well as the perfect reminder to us all that we are stronger when we are united. Let us remain united in our efforts to persist through and overcome these reprehensible acts of antisemitic hatred.

As I've unfortunately had to say more than once: let us remember that an attack on any House of Worship is an attack on every House of Worship.
-- Rabbi Eric M. Berk


The Council on American Islamic Relations - Alabama posted a message on Facebook condemning the vandalism against the two synagogues
Both the Etz Chayim synagogue on Bailey Cove Road and Chabad on Parkhill Road in Huntsville were vandalized with anti-Semitic slurs and Nazi swastikas
The Alabama chapter of the Council on American-Islamic Relations (CAIR-Alabama), part of the nation's largest Muslim civil rights and advocacy organization, today condemned anti-Semitic vandalism targeting two Huntsville synagogues during the Passover holiday.
"These despicable acts are particularly heinous in light of the commemoration of the Passover and in the midst of a global pandemic during which places of worship are especially vulnerable,' said CAIR Alabama Executive Director Hamid M. Khan. "Every American should be able to practice their faith in peace and their places of worship regarded as sacrosanct."
Anyone who knows who did this crime can call 53-CRIME to place an anonymous tip. A $2,000 reward has been posted for information leading to the arrest of any culprit(s).
CAIR-Alabama's mission is to protect civil rights, enhance understanding of Islam, promote justice, and empower American Muslims.


United Church of Huntsville posted this message of support on Facebook:
We are saddened to learn that Chabad of Huntsville was also vandalized last night. Our prayers are with the entire Jewish community of Madison County.